The Pedal Mafia and Roula brands have certain parallels: both are relatively new but rapidly-rising names in the cycling space, and both understand that the experiences and quality that they deliver are the key to their success. This mutual understanding is why our friends from Perth, Australia reached out to Roula to coordinate a weekend of riding to connect with the NYC cycling community. What better way to create a brand experience than with another company whose ethos is so similar?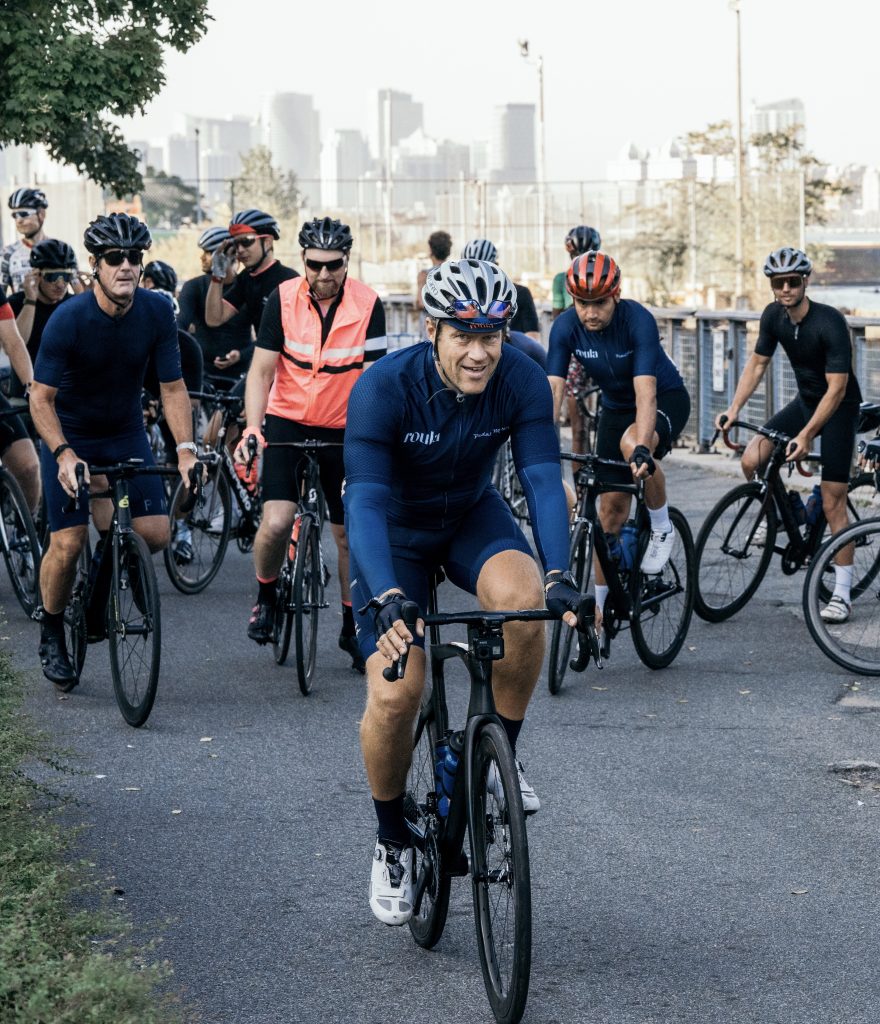 Two days of riding were planned for forty riders of all skill levels, aboard an assortment of Pinarello, Giant, and Serotta Duetti bicycles, all custom-fit to each rider who attended. The super fast Pedal Mafia team joined Roula domestiques in guiding the rides. Saturday was all about moderation  whereas on Sunday we let the guys open the throttle and have the road. The destination for each was the Market on 9W, just south of Nyack, about 20 miles north of Manhattan and the Watts increased every mile until the turn on the Sunday rocket – Serious Fun!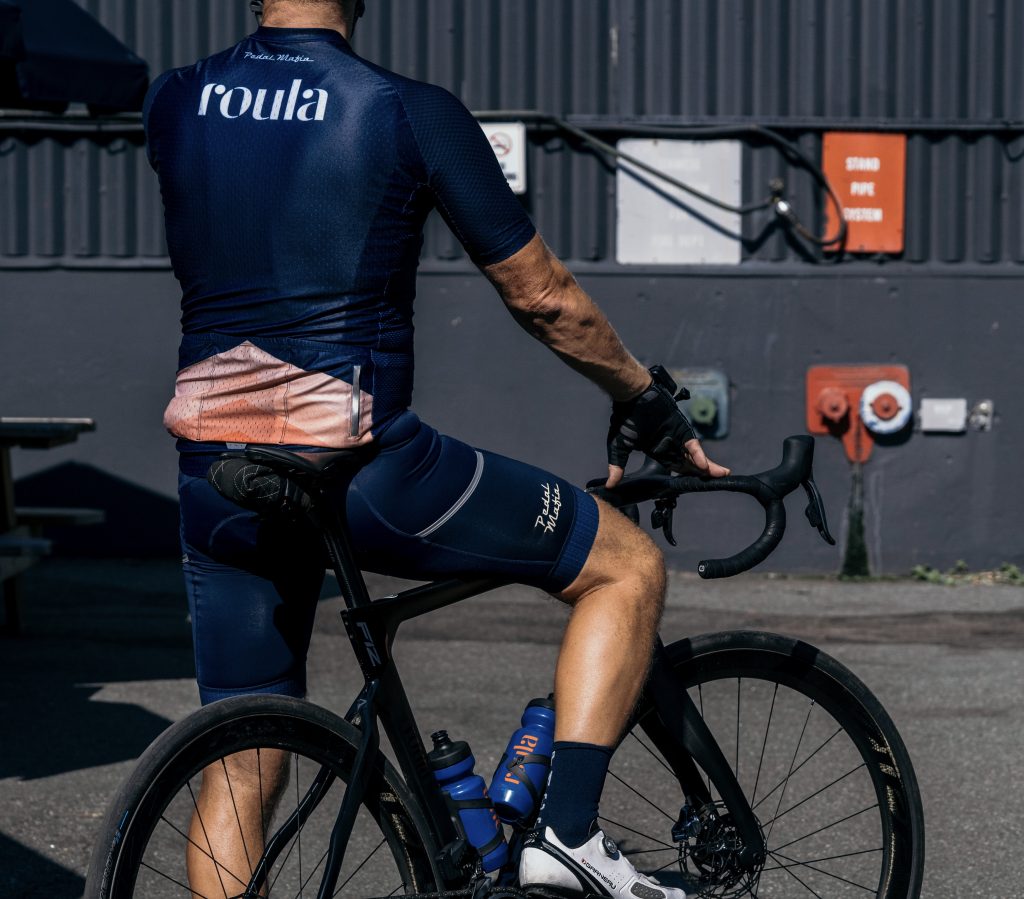 Both rides met early in the morning at Roula's NYC headquarters along the west side bike path in Manhattan. After coffee, nutrition for the day and a ride briefing, we headed north along the bike path, towards the GW Bridge, and then up through Palisades Interstate Park with beautiful views of the Hudson River.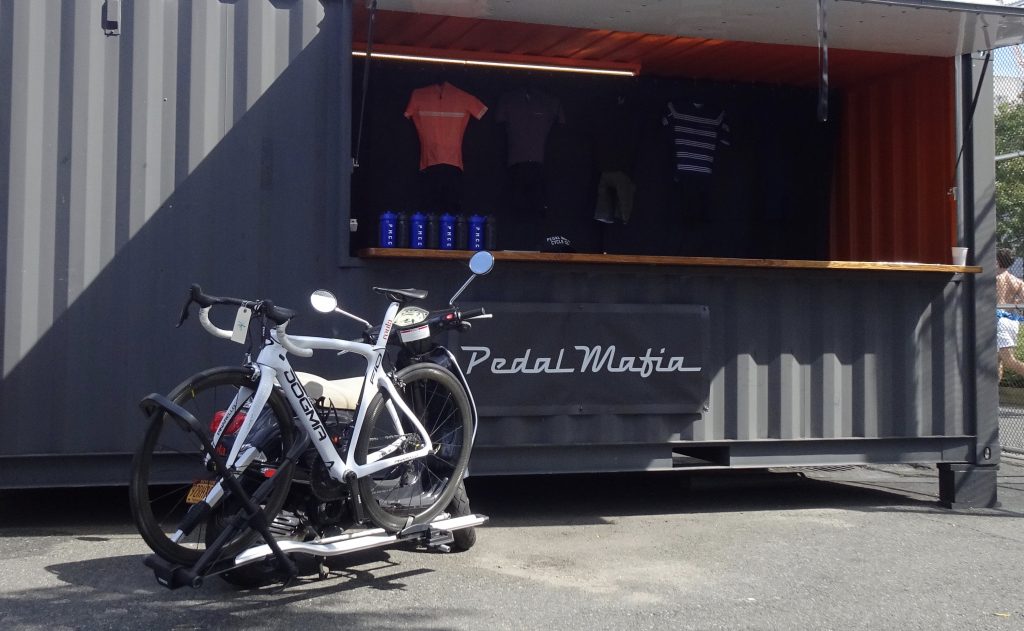 Reaching the Market is always a great feeling for a deserved break, where riders chomp on homemade oatmeal bars and delicious sandwiches and take their second (or third) rounds of coffee. Rolling back down 9W towards the city, we arrived back at Roula HQ, where Pedal Mafia folks had decked out our second auxiliary "pod" space with PM merch for sale, along with some swag for all.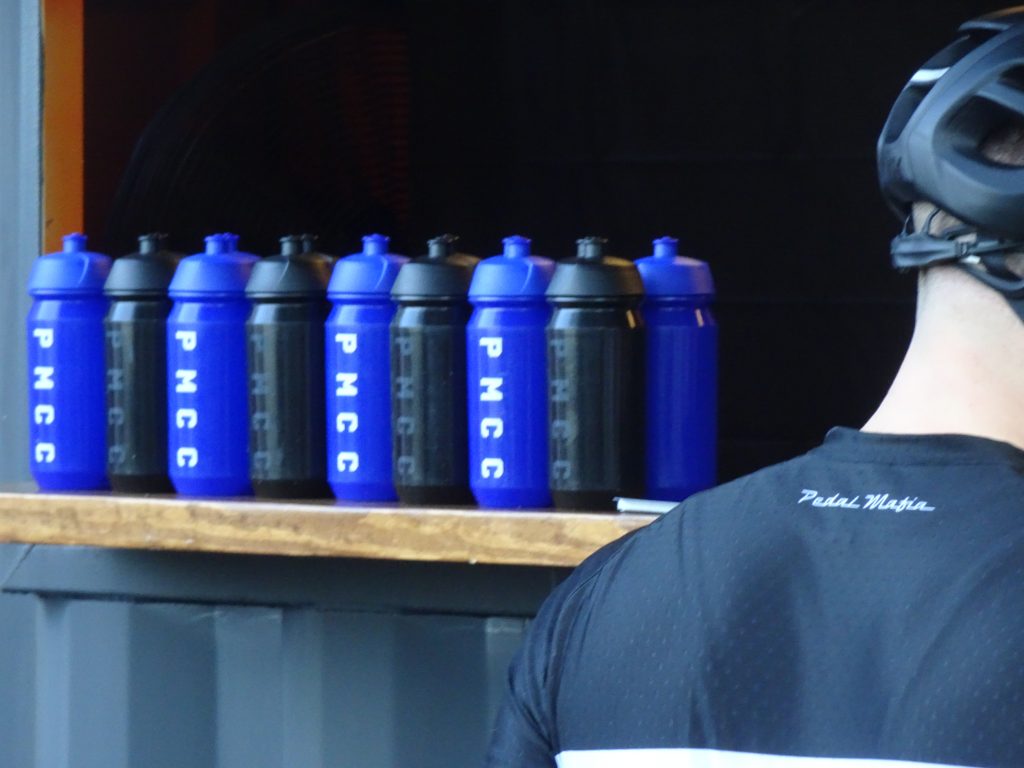 As usual, Thergun and Normatec recovery systems were provided to riders courtesy of Roula, along with recovery foods, even more coffee, and access to the Manhattan Classic Car club space, where those who wanted could check out the beautiful cars (and on Sunday, we watched the Singapore F1 Grand Prix from their viewing area!).