Roula Cycling, in collaboration with Tudor Watches and the legendary Tour winning cyclist Fabian Cancellara, organized a VIP client ride event throughout NYC. The event not only celebrated the joy of cycling but also supported Tudor's investment in the sport, specifically Tudor Pro Cycling which embodies the brand's passion for excellence and pushing the boundaries of performance. 
With his extensive experience in professional cycling, Fabian played a vital role in highlighting Tudor's investment and shared his insights into the sport and the significance of the partnership with the Tudor Pro Race team. His presence inspired participants to embrace the values of determination, perseverance, and teamwork that are integral to both Tudor and cycling.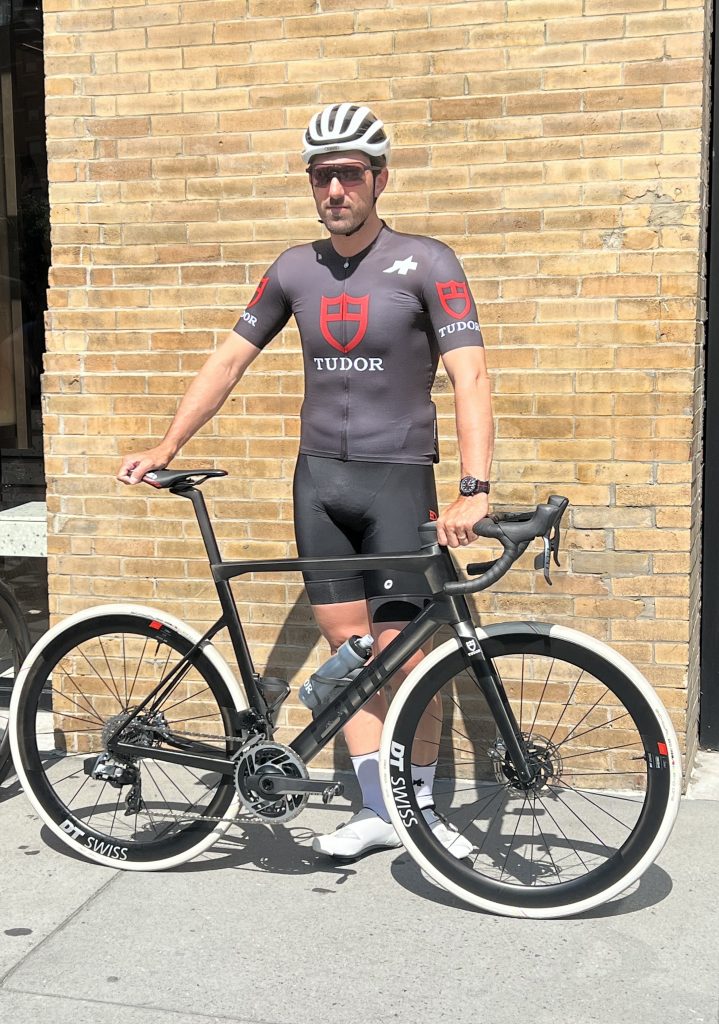 The Route: The route carefully planned by Roula Cycling took participants on a captivating journey through along the vibrant bike path of New York City to specific landmark spots for refreshments and photos at locations like The Little Red Lighthouse by George Washington Bridge and key locations within Central Park. The Roula SAG team used the versatile Cake e-bikes as support vehicles. 
The ride culminated at the new and exclusive Tudor showroom in The Meatpacking District where customers enjoyed fine canapes, refreshments and got to spend more time chatting casually with Fabian. 
By combining the excitement and beauty of the city this ride event left a lasting impression on all who participated. It exemplified the symbiotic relationship between Tudor Watches, Roula Cycling, and the world of cycling, solidifying their collective efforts to promote and nurture the sport they are so passionate about.
Interview FC