R3 – Roula Re-engage Rides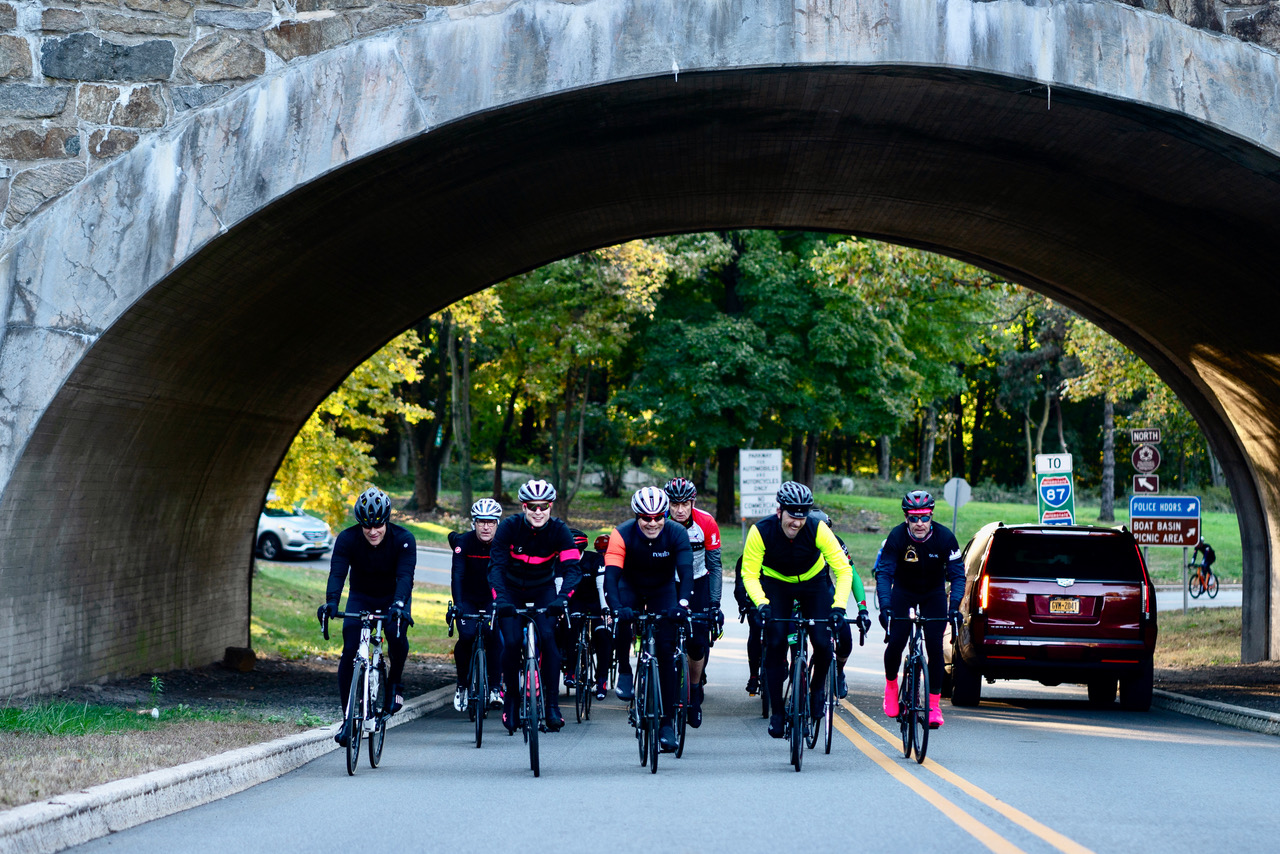 Overview:
An all-levels corporate cycling program designed to re-engage, motive and drive team bonding
as corporations look for new ways to return to the 'next normal'.
Challenge:
The pandemic has introduced new ways of living, socializing, fitness and of course working with
new WFH flexi / remote schedules as the next normal.
This is an issue for businesses that rely on interpersonal relationships and physical interaction
as key business drivers when the water cooler chat, post work cocktail, or business lunch have
all but disappeared.
Management faces logistical challenges defining the new workplace ecosystem while
employees weigh up the 'risks of return' as they experience zoom fatigue and home office
burnout.
The Q: How to drive team bonding and motivate de-centralized workforces.
Solution:
R3 is an all-level cycling engagement platform providing workers an optimal environment to
collaborate and support each other.
Levels:
'Newcomer' – Those new to the sport or have only ever ridden indoors looking to gain the
necessary road confidence to take on urban riding.
'Returner' – Those interested to re-engage, find alternative commuting options or simply move
up a level from indoor only training.
'Enthusiast' – Looking to improve their performance on 40-50+ mile tempo rides.
Context:
Cycling is often referred to as 'the new golf' and is acknowledged as an established professional
networking platform. As the sport proliferates it has become a favored safe exercise option post
pandemic and viable alternative to public transport. This is a great channel to empower and
galvanize your work force by offering employees a safe participation sport that builds team
bonding, sets goals and challenges, or simply provides the basics in road riding confidence.
Teams will learn how to draft together for efficiency, make safety callouts and provide road-side
support, paralleling workplace strategies for optimal teamwork.
Finally, as e-bike sales grow exponentially and commuters seek alternatives to public transport,
Roula provides basic training & safety courses to build the necessary road confidence for urban
environments.
How:
Roula has a team of professional coaches, domestiques and mechanics to train, guide and
educate. Please contact mark@roula.cc for more info and packages.
Where:
NYC, with other key cities to follow.
When:
Custom bespoke packages for up to 12 cyclists, from weekly to monthly 2-4 hr rides, M-F.
Example schedule:
-Meet at Roula / Classic Car Club for briefing, set-up and fit or BYOB
– 7/8am or 12/1pm starts for 2-4 hrs riding
– Return to Classic Car Club Private Terrace for refreshments & nutrition
Client feedback:
HSBC Client Samantha H.
"I hadn't ridden for twenty years and was apprehensive at the 30-mile short course, but by the
time I got into my stride, with the excellent support and motivation I was pumped to finish the
50-mile course! I returned elated, exhausted with a feeling of enormous accomplishment, so I bought a new bike, and lost 15 lbs. over the next four months!"
HSBC Client Toby P.
"I ride regularly and so it was great to have the team push me to another level while being able
to conduct business with my client in a relaxed environment and perfect post ride hospitality,
attention and motivation during the course of the day. Definitely a repeat visit"
Reference:
https://annehelen.substack.com/p/imagine-your-flexible-office-work
https://www.notboring.co/p/were-never-going-back
Please contact mark@roula.cc for more info.