On October 6th, Roula was honored to host the second annual ride for CityHarvest with Cycling Network International (CNI) in support of CityHarvests mission: to reallocate poorly wasted food in NYC to those who otherwise would go hungry.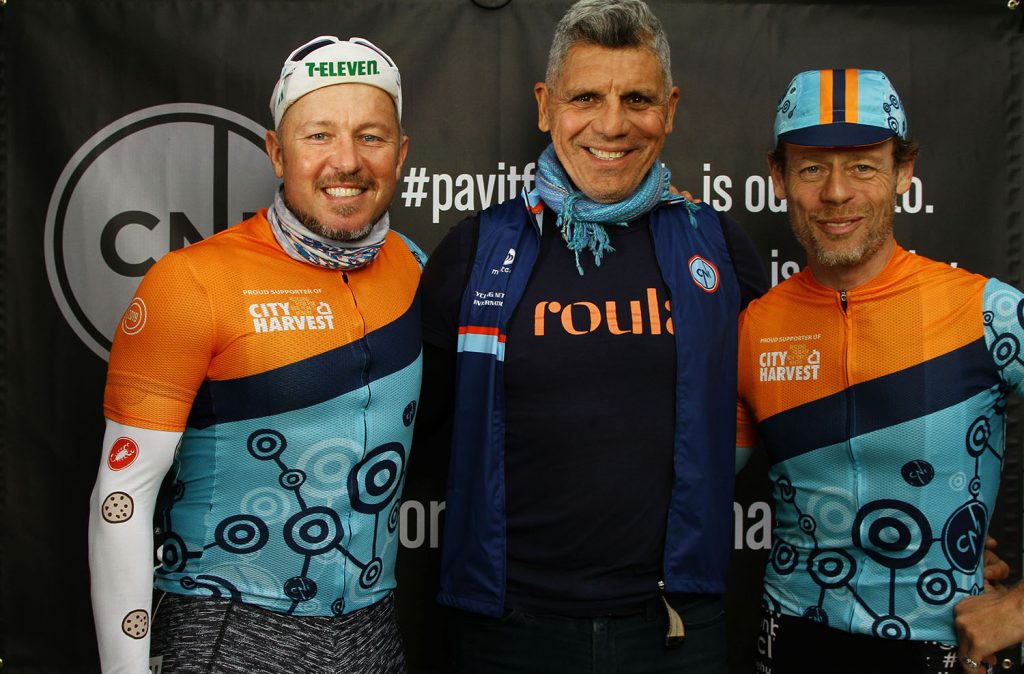 CNI coordinated two ride options for 35-and 65-mile routes. Whichever option riders had chosen, Roula and CNI domestiques helped guide the groups. Roula provided the hi-performance road bikes from Pinarello, Giant, and Serotta's Dueti, each custom-fitted to riders who wanted to try some of the best machines on the market.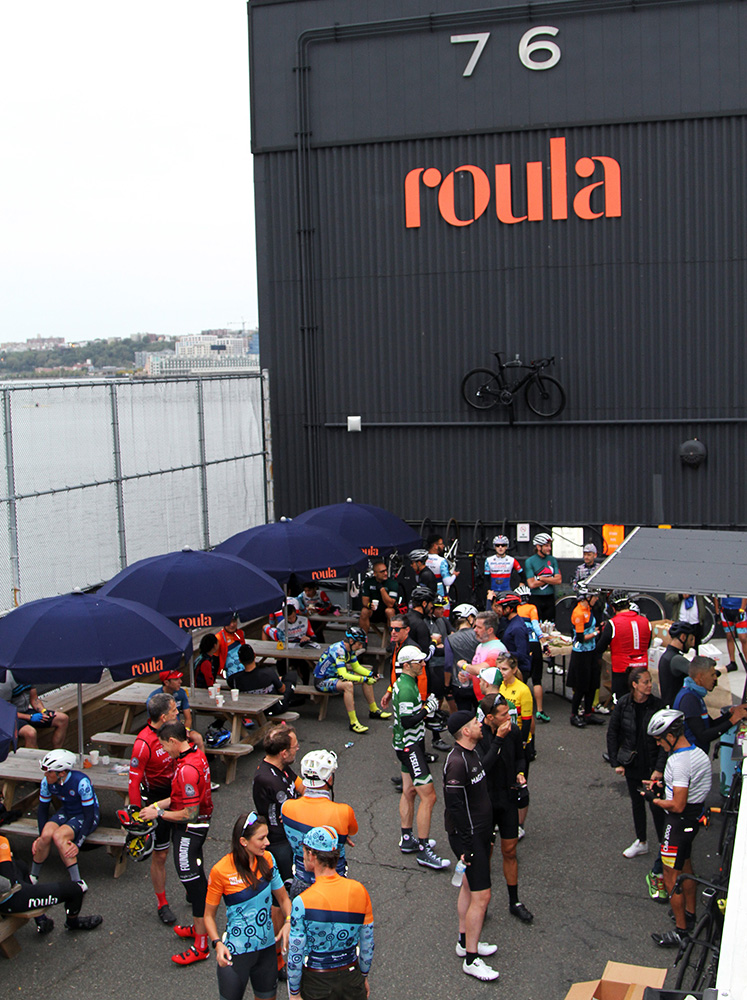 Grey skies weren't enough to deter the rides, which tracked up from Roula's HQ along the west side bike path in Manhattan, over the George Washington Bridge, and up along the Hudson River through the beautiful Palisades Interstate Park.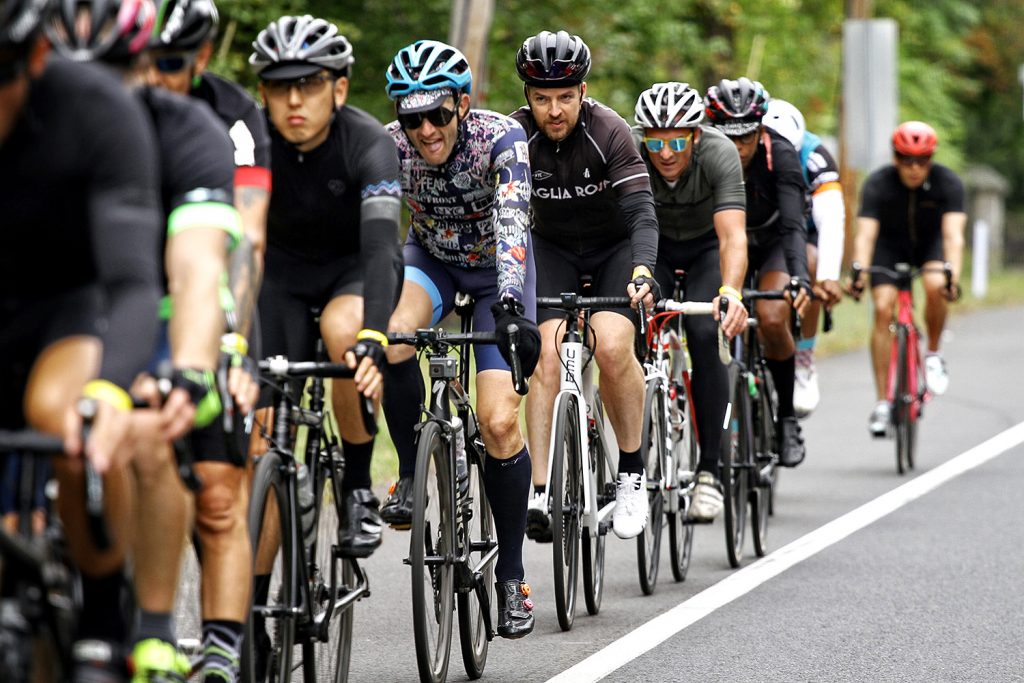 On returning to HQ, CNI  provided a fully catered spread and presented a charity raffle for dozens of prizes, including apparel from Paul Smith, Hotel Rooms at Soho Grand and a brand new mountain bike from Montecci.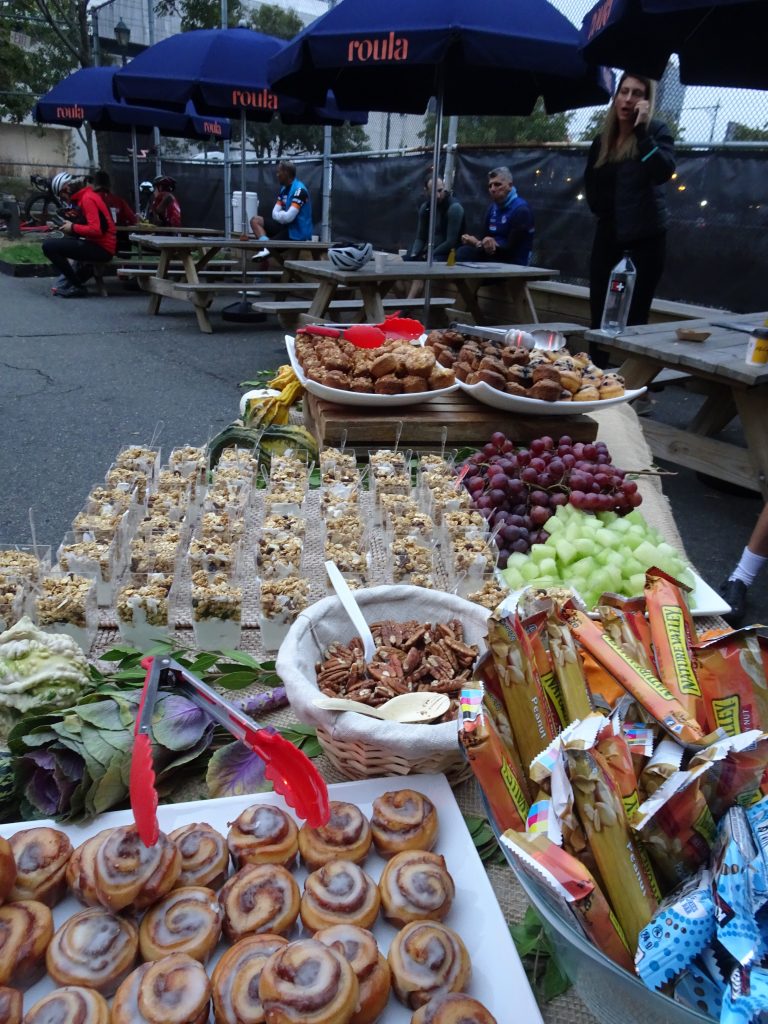 The event drew over  90 riders and helped redistribute over 40k lbs of food while raiding almost $15k to help fight hunger in NYC, and we can't wait to do it all again next year!