Roula Celebrates Bike Month:
Five Facts About Cycling in NYC
May is national bike month across the United States, and it makes sense. The weather is usually wonderful, having shaken off the shackles of winter in most areas of the country, and spring showers have abated. Folks finally can get active and get outside. We may be a bit biased, but we think there are few better ways to do so than on a bike. 
Roula is headquartered in New York, a city that has steadily improved its reputation as a bike-friendly destination in the USA in recent years among both enthusiasts and casual cyclists alike. We genuinely love riding around NYC and the local region – we think most riders would if they gave it a shot – so we wanted to share some little-known facts about our hometown that may make more cyclists appreciate riding around this exciting place.
1. Cycling was once a major national sport, largely centered in NYC. 
Before baseball was "America's Pastime," cycling was the sport of the people at the turn of the 19th century, and New York City was the epicenter of the country's cycling action (Chicago was another major venue, too). Madison Square Garden today is home to the Knicks, Rangers, and Billy Joel, but one hundred years ago, it was the home of a huge number of cycling teams and events, like the then-world-famous Six Days of New York. The track relay event known as the madison (yes, lowercase "m") was born here and is named after the venue.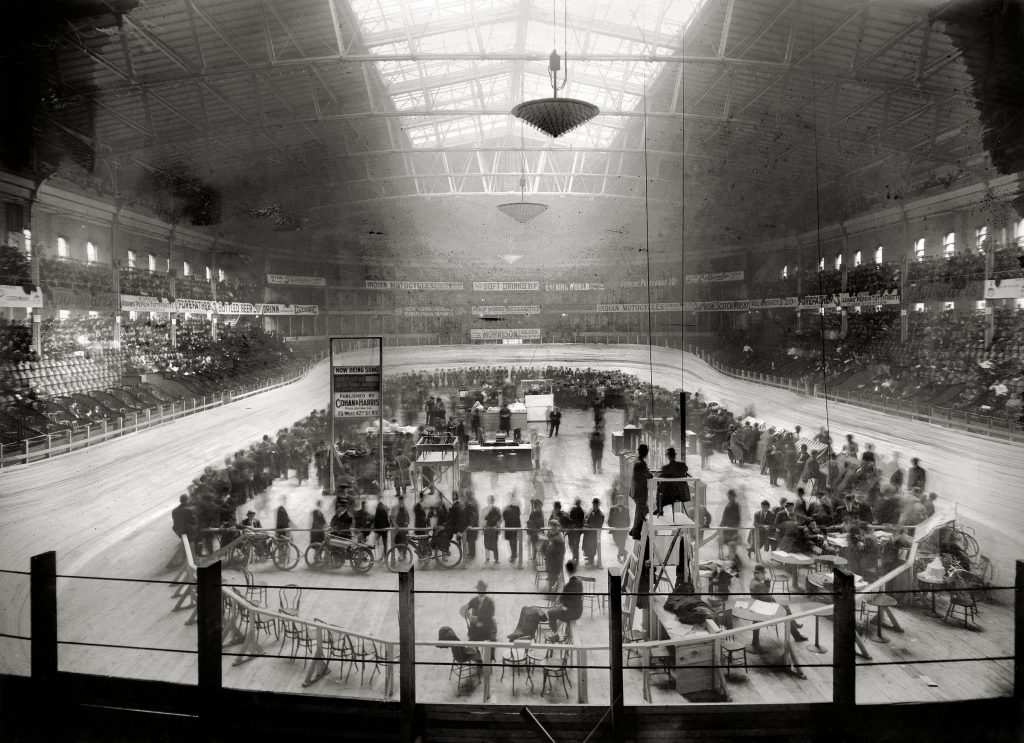 The velodrome in MSG, 1918. 
2. NYC's cycling history is immensely culturally diverse. 
New York is, and always has been, a truly global cultural crossroads in the United States, and this is reflected in it cycling past. At the peak of cycling's popularity in the country a century ago, NYC saw cycling clubs of all types form, often along racial or ethnic lines. These included the Harlem Cycling Club, the Unione Sportiva Italiana, and others dedicated to Belgians, Scandinavians, Mongolians, and many, many more. Bikes crossed classes, as well, with rich and poor alike choosing cycling as a primary form of transportation for decades.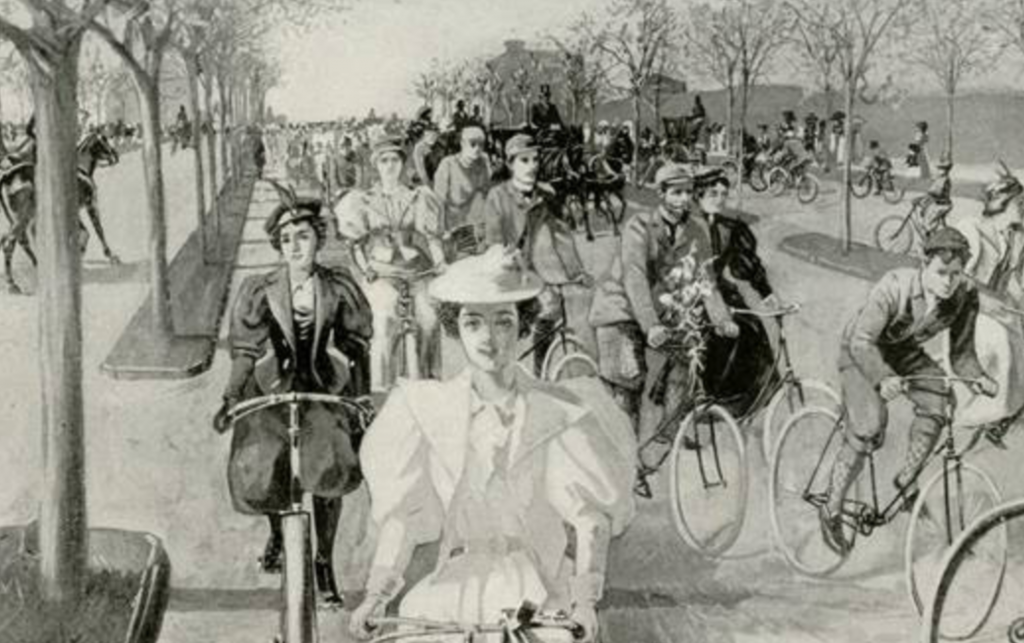 Cyclists all over the socioeconomic spectrum depicted pedaling along what is now Manhattan's upper west side.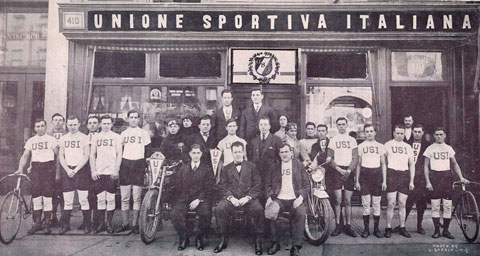 The Unione Sportiva Italiana in 1904, one of NYC's original cycling groups, and still active today.
3. The New York City DOT has over 20 active bike lane projects at a given time.
The stereotype is that New Yorkers love to complain, and the city's cycling infrastructure definitely inspires its share of frustration, but if we're honest, we actually have it pretty good. New York ranks #11 on PeopleforBikes.org's rankings of urban areas across the country for cycling, and it is by far the highest ranked for a city of its size (Los Angeles is the next-biggest city in the list's top 50, and it sits at #32). As of late 2018, there were over 1300 miles of bike lanes criss-crossing all five boroughs, with nearly 500 miles of them protected (featuring some sort of physical barrier between the lane and the street and/or sidewalk). Most commuting cyclists know this, but more dedicated road riders who visit the city may not realize how easy it is to get in a quality workout on the bike around town. One could easily accumulate a century between Manhattan and Brooklyn alone. If high speeds and heart rates are on the agenda, those boroughs' Central Park and Prospect Park, respectively, offer relatively wide-open lanes for laps (just do everyone a favor and keep speeds reasonable at busier times of day when there are families and tourists around).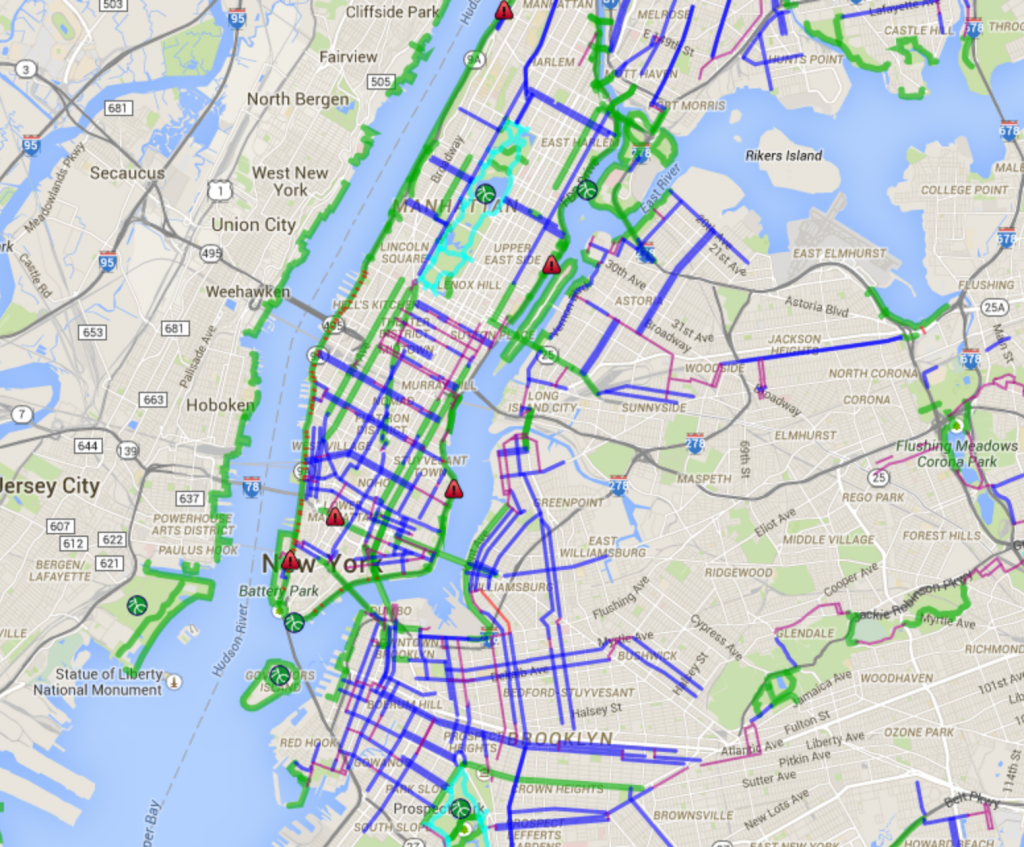 NYC Cycling map as of 2018.
4. Cycling activity in NYC has nearly tripled in the last 15 years.
Thanks to efforts made over the last fifteen years to make riding around the city easier, 2.5% of all commuting now takes place on bikes (we still have a way to go until we hit Holland's 30%, for example, but we're improving). Nearly a million adults in NYC rode their bike with some regularity last year – a figure that does notinclude tourists – which is a higher proportion of the population than any major city in the country. As in any city, more people cycling positively correlates with lowered health costs for the entire region, along with boosts to the local economy, with more people out and about, moving through their communities, and supporting bike shops, cafés, and other local businesses.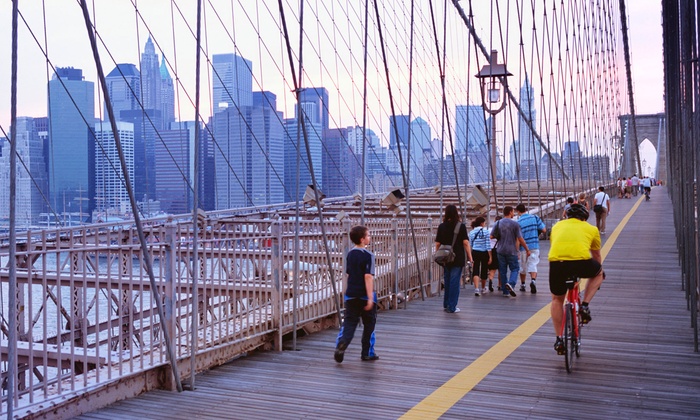 Cycling over the Brooklyn, Manhattan or Williamsburg bridges on dedicated bike lanes, with views of the city, is a cycling experience entirely unique to NYC.
5. USA Cycling was incorporated in NYC.
Originally founded as the Amateur Bicycle League of America in 1920, USA Cycling changed its name in 1975 and today is the sport's governing body in the United States (now headquartered in Colorado Springs, CO). It all started back in that flurry of cycling's popularity in New York City a century ago. So what's happened here since? The last twenty years has seen a number of cycling-related brands and organizations get their start in NYC, from high-performance apparel manufacturers to coveted frame builders to some legendary bike shops, along with world-famous cycling events like the Gran Fondo New York, the Red Hook Criterium, and the Five Borough Bike Tour. Roula is one such new NYC cycling venture, aiming to join those revered ranks, as a pioneer in cycling aiming to grant performance, capability, and convenience for cyclists both locally and abroad. The next big thing to take off in cycling could be right here.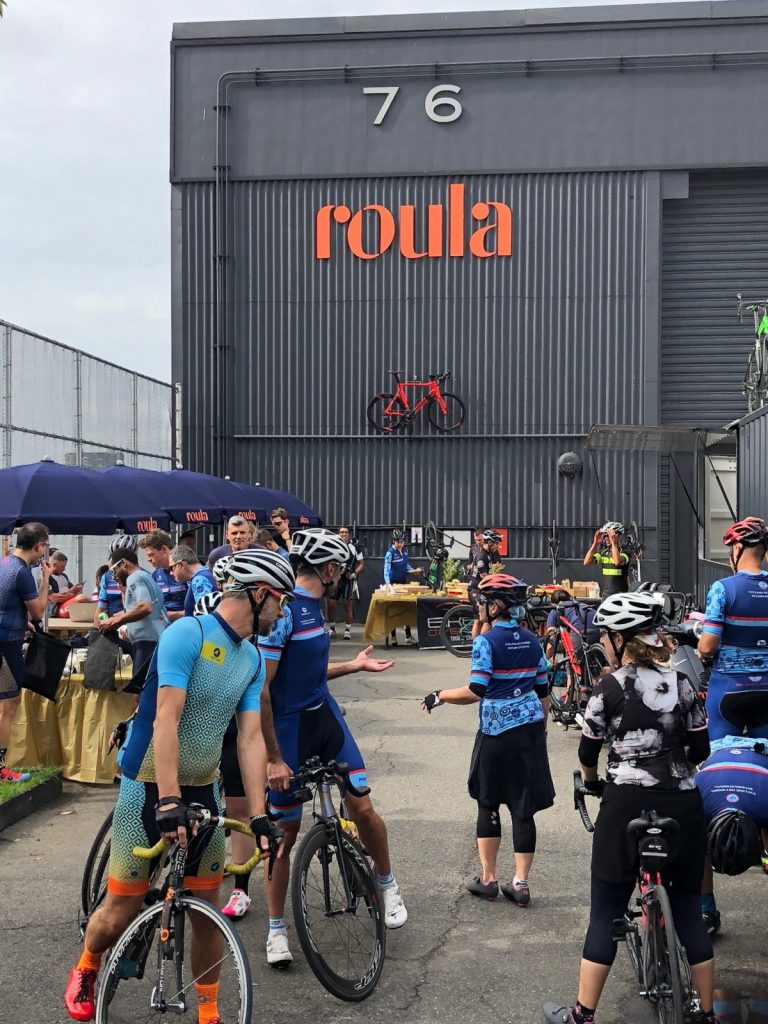 Riders meet at Roula's main clubhouse in Manhattan, where they can rent high-performance bikes, refuel, and pick up whatever they may need for their trip. We'll bring your bike to and from your hotel, as well.
Author: Caffery Garff