HSBC NY extended the brands strong European tie with cycling this season by kicking off their summer events with a NY ride for their clients & guests hosted by Roula NY. The goal: a 42 mile round trip across The George Washington Bridge and along River Road, NJ for a great day in the saddle.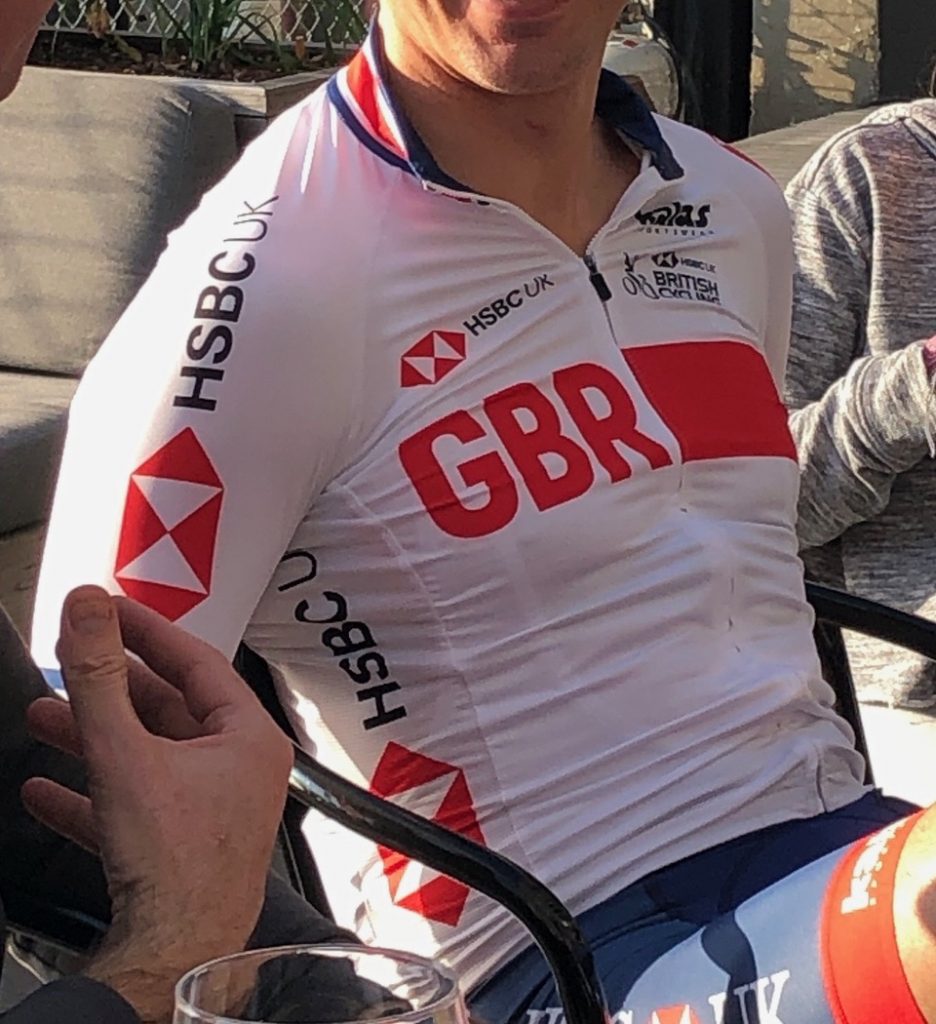 Riders met early on a summer Friday afternoon to tackle the challenge and test their stamina in humid conditions.
There was a breadth of experience across the coral and so two groups were formed to support the riders who were looking to challenge themselves. As a result the gauntlet was laid and this motivated the 2ndgroup, (some of whom hadn't cycled for over two decades) to complete the whole journey and return feeling thoroughly accomplished from having conquered 'Alpine Hill' to Rangers station!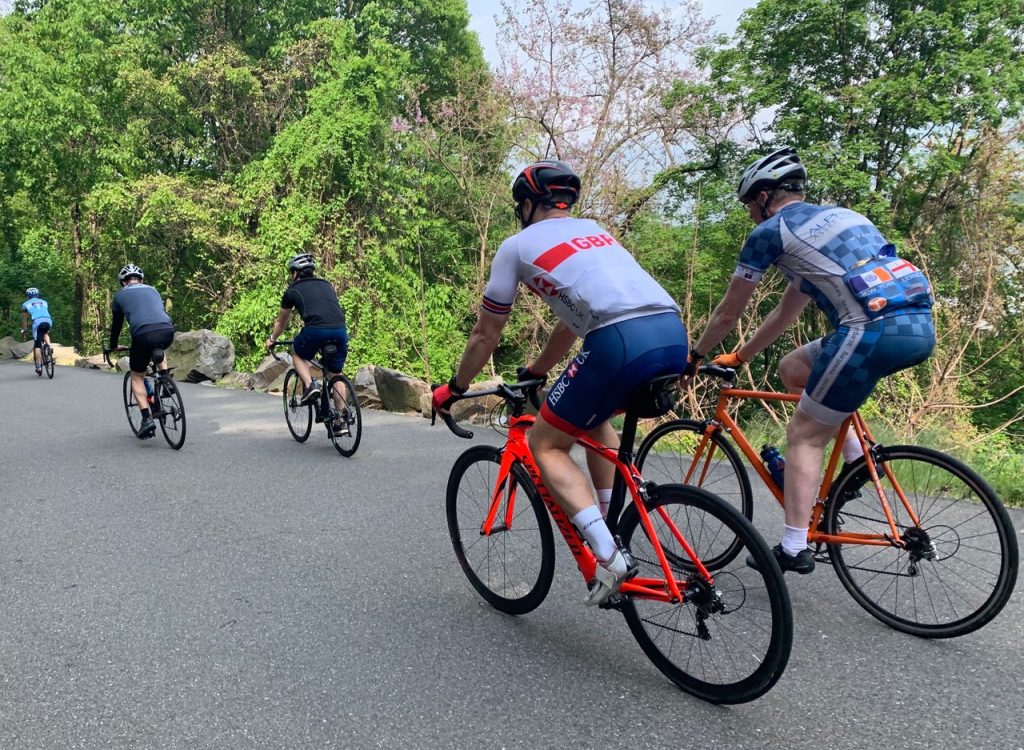 The weather having teased a thunderstorm earlier in the day worked with us and eventually brought the sun out in the afternoon once guests returned to enjoy a energy fueled late lunch and salad spread followed by celebratory drinks on the Classic Car Club private members terrace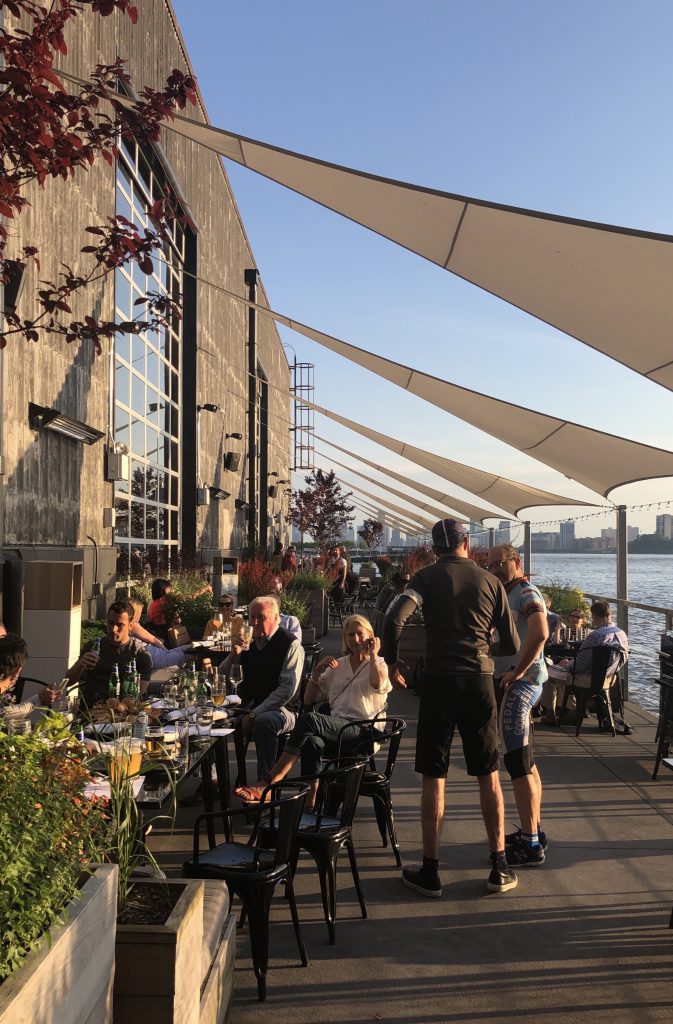 Roula even laid on a unique stone carving service on River Road as a mark of the event that can still be seen to this day!