Cycling has been a popular and practical method of exploring cities all over the globe, ever since 1817 when Baron Karl von Drais revealed his "draisienne," a two-wheeled human-powered precursor to the modern bicycle. But of course, certain cities rise above others in their dedication to bike-friendly infrastructure, as well as paving the way—both literally and figuratively—for others to follow suit.
"In the United States," writes Jim Johnson, founder and president of BikeTours.com, "people have traditionally thought of 'bicycle-friendly' as something that primarily benefits local residents. The League of American Bicyclists has done a superb job of promoting safe cycling on a number of fronts. They focus on and work with communities on the Five E's:
• Engineering: Creating safe and convenient places to ride and park
• Education: Giving people of all ages and abilities the skills and confidence to ride
• Encouragement: Creating a strong bike culture that welcomes and celebrates bicycling
• Enforcement: Ensuring safe roads for all users
• Evaluation and Planning: Planning for bicycling as a safe and viable transportation option
Increasingly, North American communities are catching on to what European cities and towns have known for decades: being bicycle-friendly has a hugely positive economic impact, thanks greatly to increased tourism. If a destination has a reputation of being bicycle-friendly, people will flock there. And bicycle-friendly extends beyond communities. Businesses also need to be bike-friendly. Restaurants need to have racks and cyclist-friendly food. Hotels need secure storage space for bikes and a facility for cyclists to wash and dry their laundry. Some hotels and restaurants even have repair kits and spare equipment."
Now that summer is in full swing, as we ditch our layers and our subway passes to embrace the healthier, environmentally friendlier, and more fun way of getting around town, the idea of exploring a new destination on two wheels becomes even more exciting. Biking awards tourists a way to see the world from a different perspective, giving a sense of freedom and a degree of immersion that you would otherwise not experience through other forms of transportation.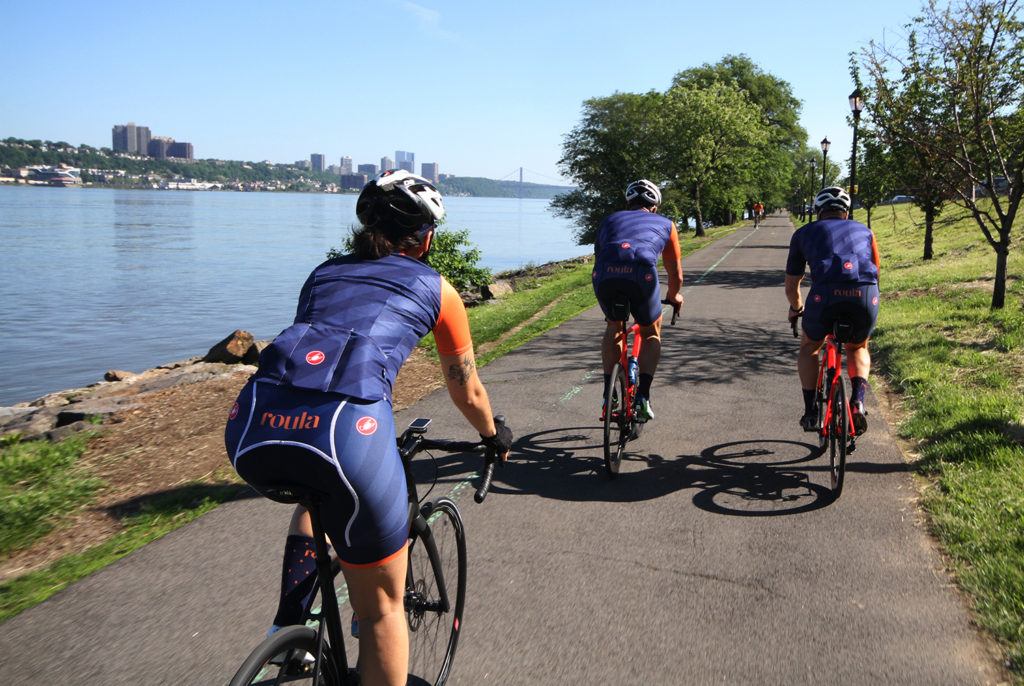 New York, New York: As one of the most dynamic cities in the world with over 1,000 miles of bike lanes, New York City has transformed drastically to accommodate those who prefer getting around on two wheels. Thanks to companies like Roula, locals and tourists alike can rent a premium road bike wherever and whenever they travel. Of course, if you are going to explore New York on a bicycle, head to Central Park and traverse the many pockets and secluded nooks within the 843 acres of sprawling, verdant, urban wilderness. Or, if you're looking to escape the city, head across the George Washington Bridge to find picturesque routes in New Jersey to Upstate New York.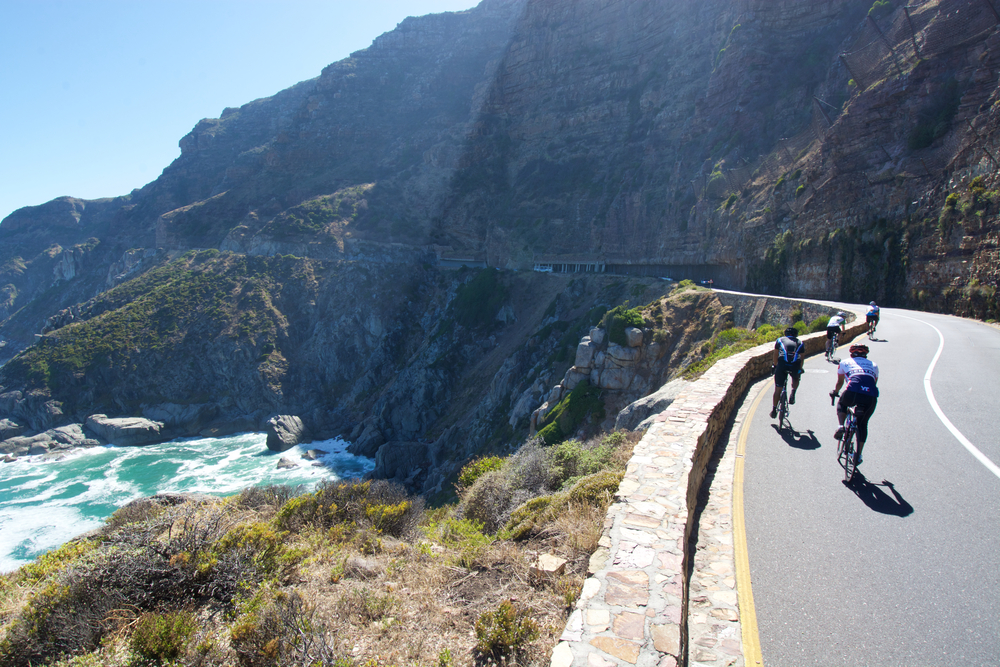 Cape Town, South Africa: The Mother City is the name given to Cape Town as a term of endearment as the oldest city in South Africa. As much as it is known for its history, it is certainly known for its adventure—hiking, surfing, and train running are central to Cape Town culture. However, the city, which sits between the Indian and Atlantic Oceans, is also a cyclist's heaven. South African localities have put an immense amount of effort into creating cycling lanes as well as designated bike-parking areas over the last five years. Part of this effort includes painting all the cycle lanes green in order to promote safety for both vehicles and pedestrians. (Note: be aware of water restrictions caused by regional drought).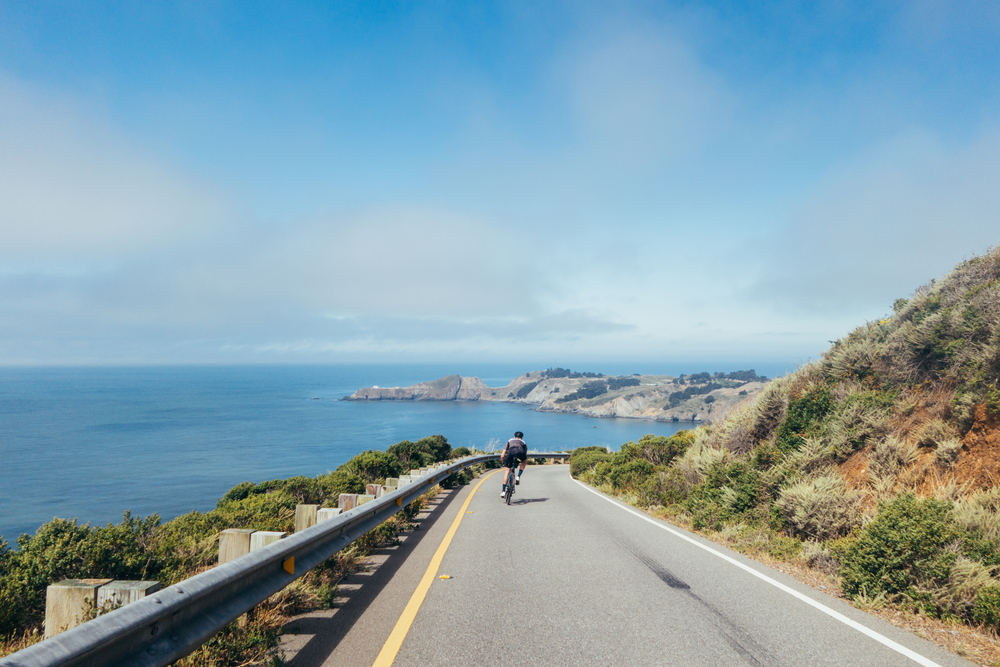 San Francisco, California: Although it's one of the hilliest cities on the West Coast, San Francisco is certainly bikeable. Some of the SF Bay Area's roads might not be suitable for those faint of heart…err…calf muscle, plenty of routes across the city and surrounding cities' lead to highlights that cannot be experienced quite the same way as on a bicycle. One particularly gorgeous route takes you along the city's seaside, beginning on the Embarcadero where you can follow the waterfront to see the different ships entering the city's port, as well as a beautiful vista of the bay and the Bay Bridge. Take a breather by trying to spot sea lions, as you enjoy a rather fancy meal of clam chowder served in a sourdough bread bowl on Pier 39. Continue on to Fisherman's Wharf, heading west to Marina District, Fort Point, and leading to the glorious Golden Gate Bridge—a landmark at the top of many cyclists' bucket lists. If you're looking to spend several hours in the saddle, head across the Golden Gate to Marin county, where you'll find a vast network of paved and dirt roads.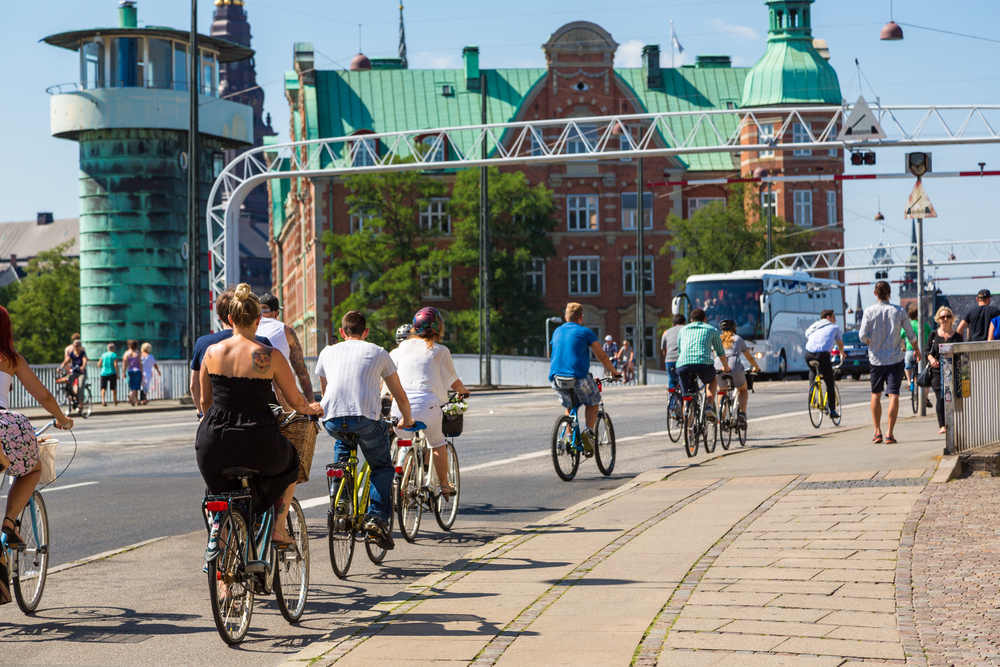 Copenhagen, Denmark: We would be remiss to omit Copenhagen on our list of most friendly bike cities, as this Danish capital has been considered one of the most bike friendly cities in the world for years.
The city has invested about $150 million towards improving its cycling infrastructure and facilities over the past decade. It has 16 new bridges for bicycles and pedestrians that are currently built or under construction, eight of which have opened since 2015. In fact, when you first arrive to Copenhagen, the number of cyclists may be overwhelming. However, once you jump on the saddle, you will realize instantly why the bicycle is so essential to experiencing the city. Hopping on a bike in Copenhagen can lead to unforgettable memories of impromptu adventures, including finding hidden gems such as Kalvebod Faelled—a gorgeous green natural landscape that sits just outside the city.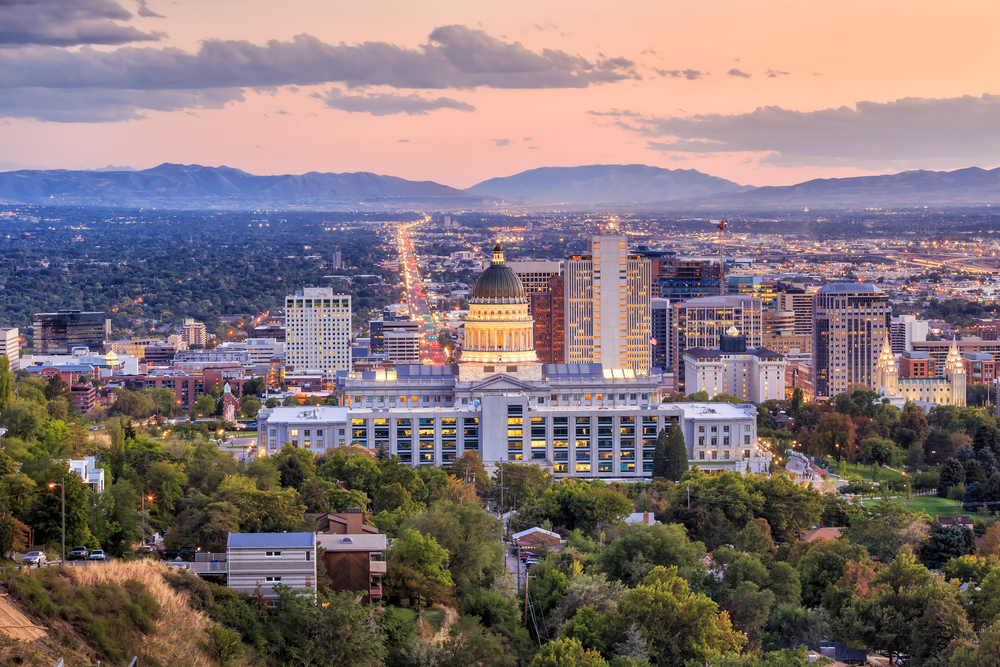 Salt Lake City, Utah: Thrill seekers gravitate to the natural playground that is Salt Lake City, Utah. But an area often known for its skiing and hiking in national parks should also be noted for how inviting it is to cyclists. Salt Lake City has a trail for everyone—whether road biking or mountain biking, beginner or Olympic level. In fact, Salt Lake City's Transportation Division boasts its own bicycling website, and provides information on paved trails and maps for locals and tourists alike.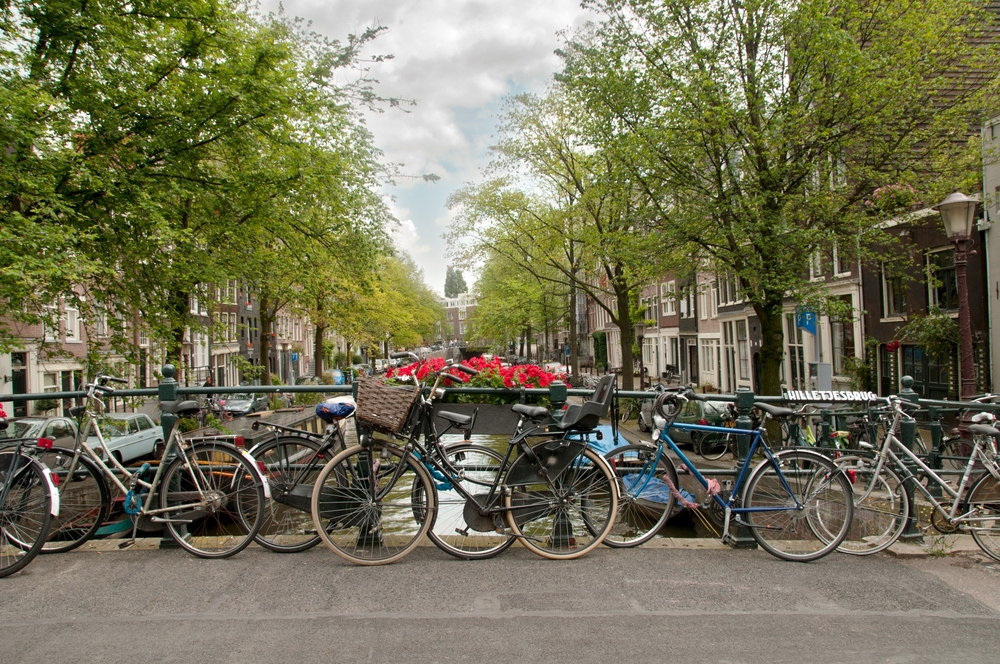 Amsterdam, Netherlands: With over 800,000 bicycles in the Netherlands, Amsterdam serves as both the capital city and as the unofficial bike capital—though Utrecht is a close second. Amsterdam always sits so highly on the list because of its top-down biking initiative and development projects for improved infrastructure for bikes. Biking is not just an option in Amsterdam; it is a culture. The city provides the perfect geographical canvas of careening side streets and sprawling canal banks to explore, get lost, and appreciate the city for the fairytale atmosphere that it exudes.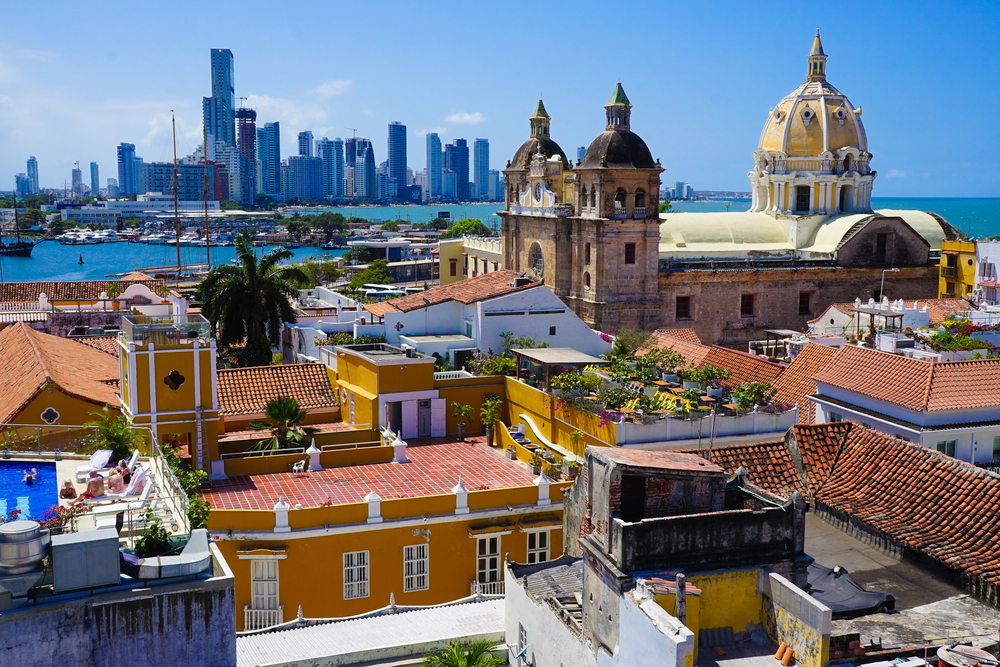 Cartagena, Colombia: You may not believe that a colonial city was created with the intention of being bike-friendly, which is why this coastal jewel makes the list: it has emerged with modern ideas supporting the importance of cycling culture. Although the city center itself is rife with roads ready to be discovered on two wheels, making it convenient to explore as many pockets as possible of the beautiful and vibrant city, Cartagena is especially opportunistic for mountain bikers. Gut-wrenching single-tracks that take you through the breathtaking Colombian mountains provide unparalleled adventure and awe-inspiring views in areas such as San Gil, Minca, Villa de Leyva, and Medellin.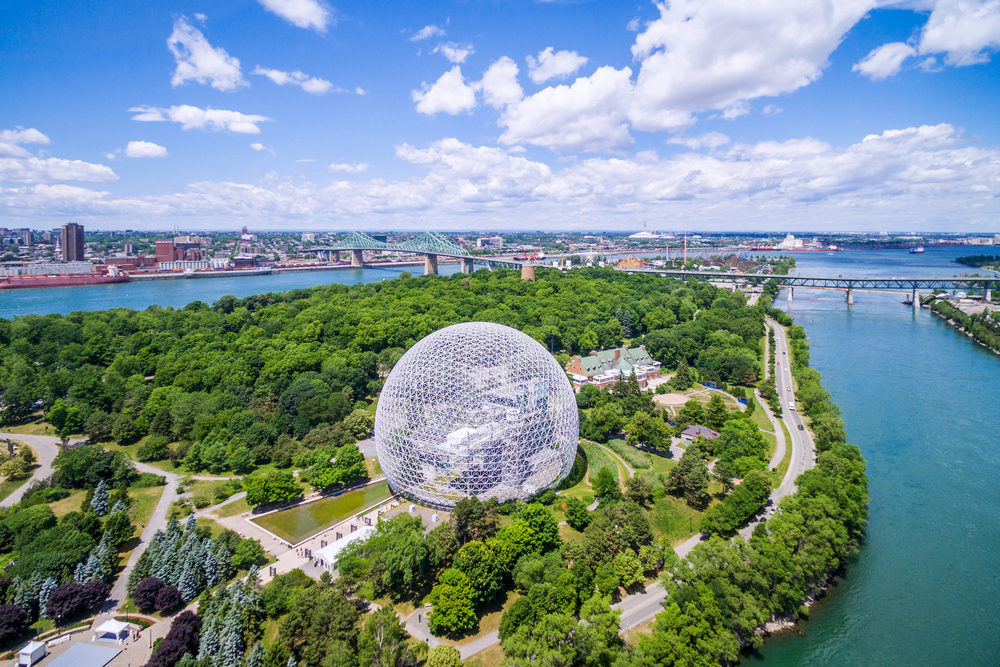 Montreal, Canada: It's no wonder the capital of French Canada—a tasteful city with European mindfulness and flair—acts like its continental counterpart in its 600 kilometers (about 373 miles) of bike paths (often with stops at bistros and quaint cafes for endurance breaks). High-quality bike rentals, tours, and festivals cultivate an extremely inviting environment for those who prefer getting around on two wheels, and the city's bike infrastructure continues expanding. One scenic go-to is Parc Jean-Drapeau, located south of downtown on an island in the middle of the St-Laurent River. Traverse the 24 kilometer path for remarkable views of downs and the St. Lawrence River. If you feel like venturing a little farther out, ride north of downtown and the Plateau, where the Gouin Boulevard bike path runs alongside the Riviera des Praries for a peaceful ride through placid scenery.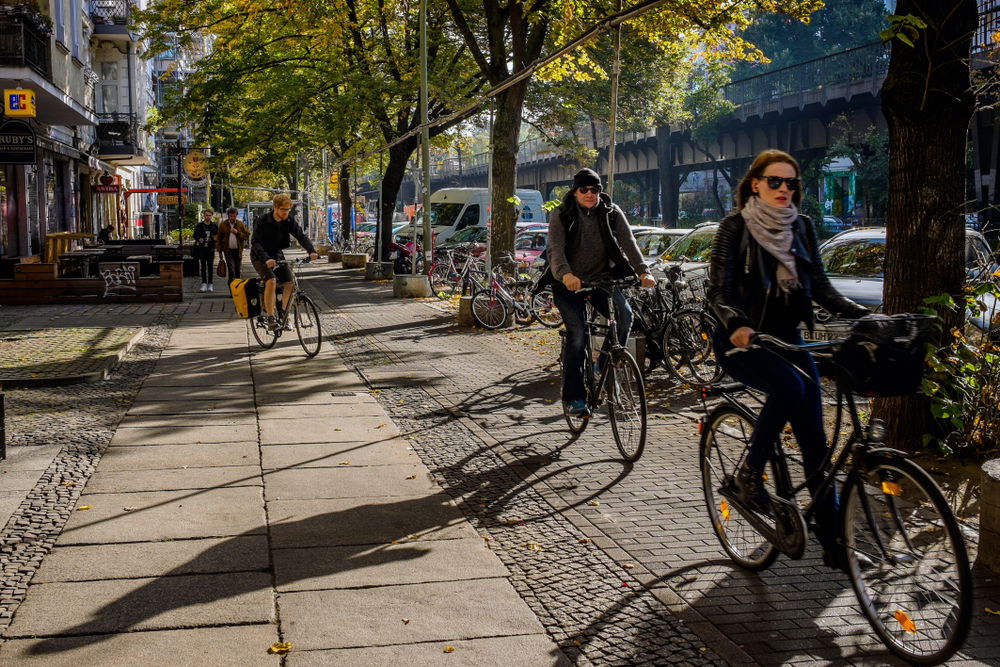 Berlin, Germany: We get it, Berlin is cool. Everything about the city—from its graffiti art tours though Kreuzberg, to the Turkish kebabs and the unbeatable nightlife that starts the hour that I should be getting up for an early run. All the coolest Berliners, however, would agree that getting from one hip area of the city to another, probably even more hip area is easiest on a bicycle. One of the most noteworthy outdoor spaces in Berlin to explore via bicycle is Tempelhofer Field—an expansive decommissioned airport that has about 6 km of cycling paths. Ride along old abandoned air lanes and reach a picnic area, where you can cool down with a cold beer before you get back on your wheels.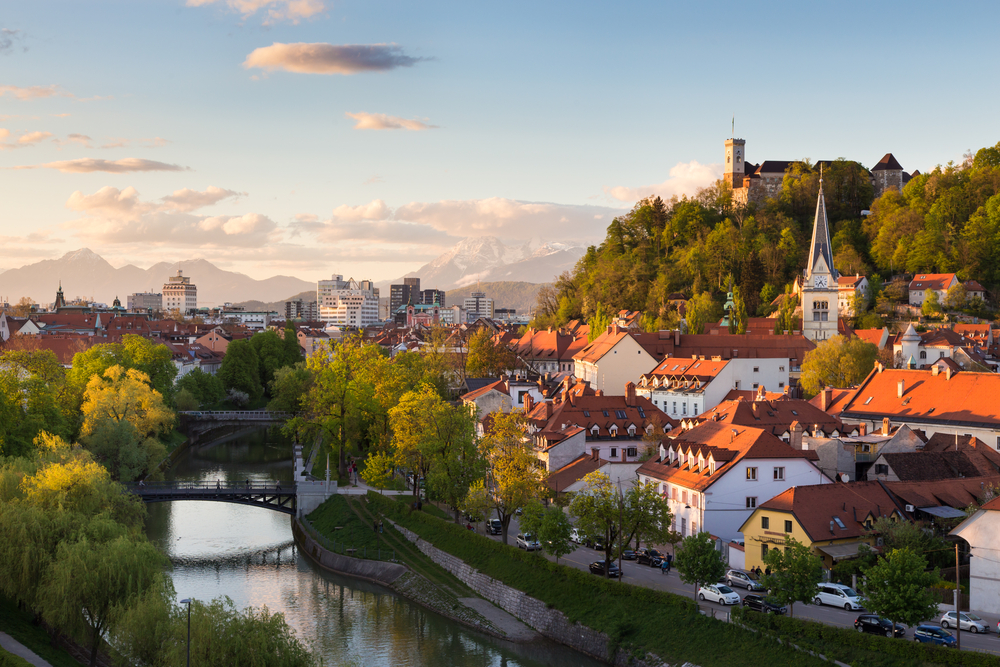 Ljubljana, Slovenia: Ljubljana is known the Green Capital of Europe for its incredible sustainable initiatives and innovations, which of course also is reflected in its transportation. The city enforces an extremely positive promotion of cycling, including a rental project for tourists offered by the public institute Ljubljana Tourism. Inexpensive and efficient, riding a bicycle is a pleasant way to relax to the heartbeat of this charming city.
There are four thematic biking paths throughout Ljubljana. The first to premiere in 2014 was Waterside Oath, which combines the best of the city's urban environment and natural environment. Next to be inducted was the Plechnik Path, connecting Plečnik's heritage in Trnovo, Žale and Tivoli, and the Forest Path, connecting Tivoli Park with Mostec Park, Lastly, and most popular, there is the Path of Remembrance and Commradeship, a gravel path lined with trees that circles the city.