With the official start of summer in June, you may be itching to squeeze in a summer getaway (if you haven't already planned one). While your mind might automatically go to one of the more popular summer vacation destinations, it can be worth your while to seek out a unique experience in a beautiful location.
For some, the idea of a vacation is relaxing on a remote beach sipping Mai Tais. If you prefer a vacation that involves some heart-pounding, adrenaline-pumping adventure could be the ticket to helping you unwind and reducing any lingering stress or anxiety from your daily life.
Now, more than ever, travelers are able to enjoy "experiences" when they travel. According to a report by TripAdvisor about 2018 experiential travel trends, historical and heritage tours grew the most last year, but aquatic activities are among the fastest-growing categories of experiential travel for U.S. travelers—things like snorkeling (which grew 64 percent), sailing trips (up 55 percent) and kayaking/canoeing experiences (up 49 percent) are being sought out. But you can also explore a new destination on land—things like hiking, biking, horseback riding, and running are all memorable ways to experience a destination.
If you're looking to add some adventure to your summer travel in June, check out these worthwhile experiences in stunning locations around the globe.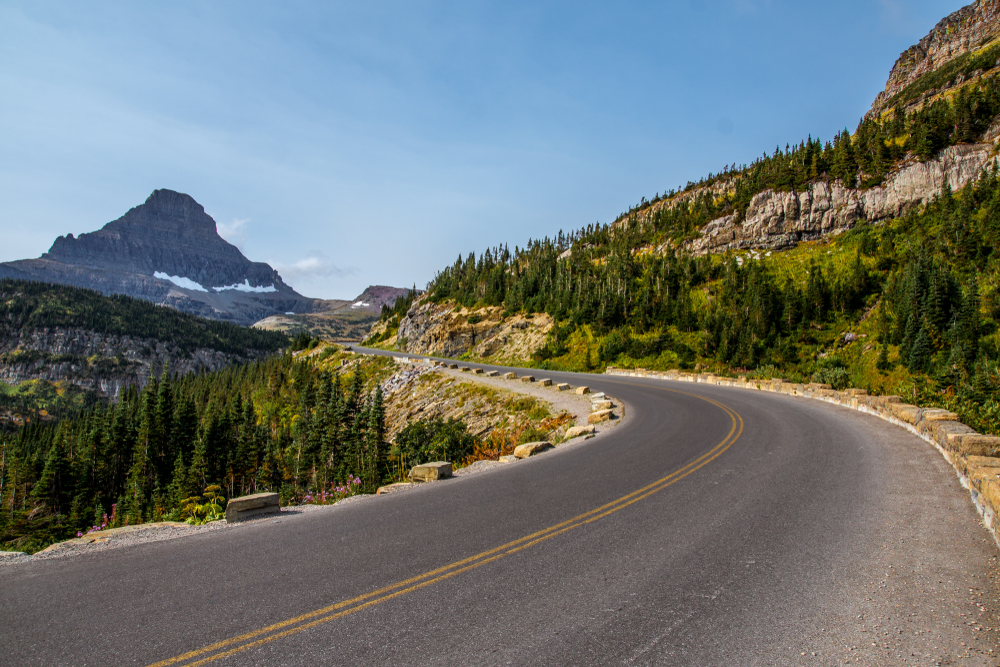 Bike Montana's Going-to-the-Sun Road
Located within Glacier National Park, this scenic 50-mile mountain road in the Rocky Mountains in Montana traverses the park between its west and east entrances and crosses the Continental Divide at Logan Pass (an elevation of more than 6,500 feet). Because of snowfall, portions of the road are closed at certain times of the year, but the entire road is typically open starting in June and remains open usually into October. The alpine road is narrow with hairpin turns, but thankfully for cyclists, the speed limit is capped at 45 mph in most sections and 25 mph in the twisty sections. Cycling the route will afford you the chance to spot wildlife, especially mountain goats and bighorn sheep near Logan Pass. (You'll also be getting a taste of cinematic history: The Going-to-the-Sun Road appeared in both the opening credits of The Shining and in Forrest Gump while he's recounting his run across the U.S.)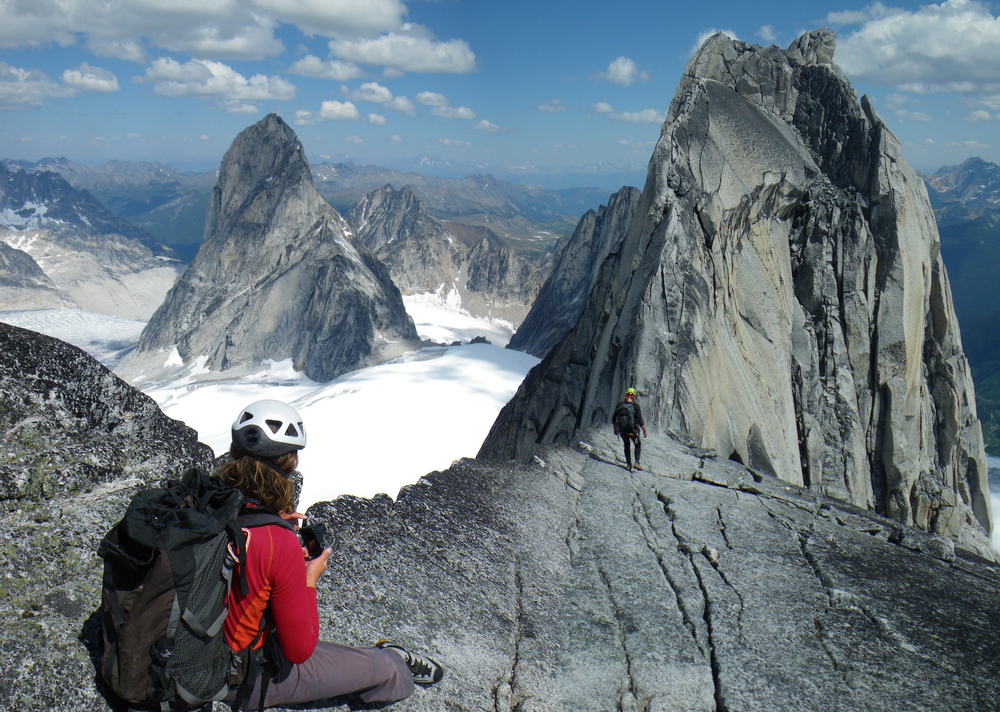 Rock climb in Bugaboo Provincial Park, British Columbia
Experienced climbers probably already have the Bugaboos on their bucket list—these glacier-shaped granite mountain formation within this provincial park in the Purcell Mountains of southeast British Columbia draw climbers from all over North America. Rock climbing here is only for experienced and well-equipped climbers, as the routes, which range from a few hundred feet high to a few thousand feet and typically require traversing glaciers, are very technical. But the 360-degree glacier and mountain views make it worth the effort.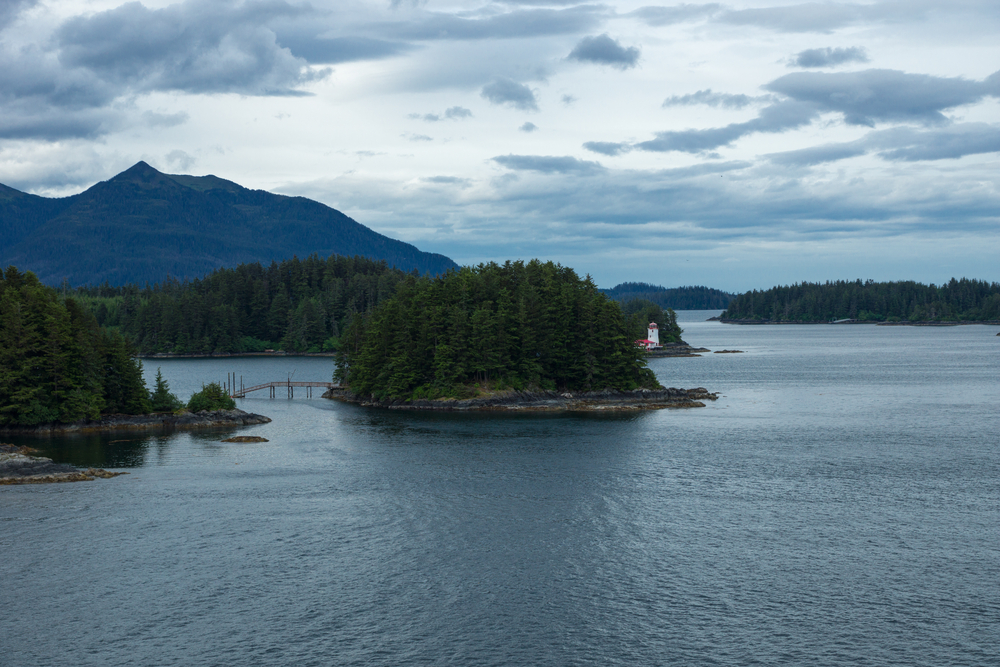 Take a wildlife cruise in Sitka, Alaska
Experience the wilderness of the Last Frontier on an intimate (10-person) cruise in Southeast Alaska. The cruise has no set routes and bases the seven-day tour on wildlife patterns, guest interests, and weather, but you could get the chance to see—up close!—wildlife such as sea otters, bears, humpback whales, and Steller sea lions while dipping into remote coves, bays, and inlets.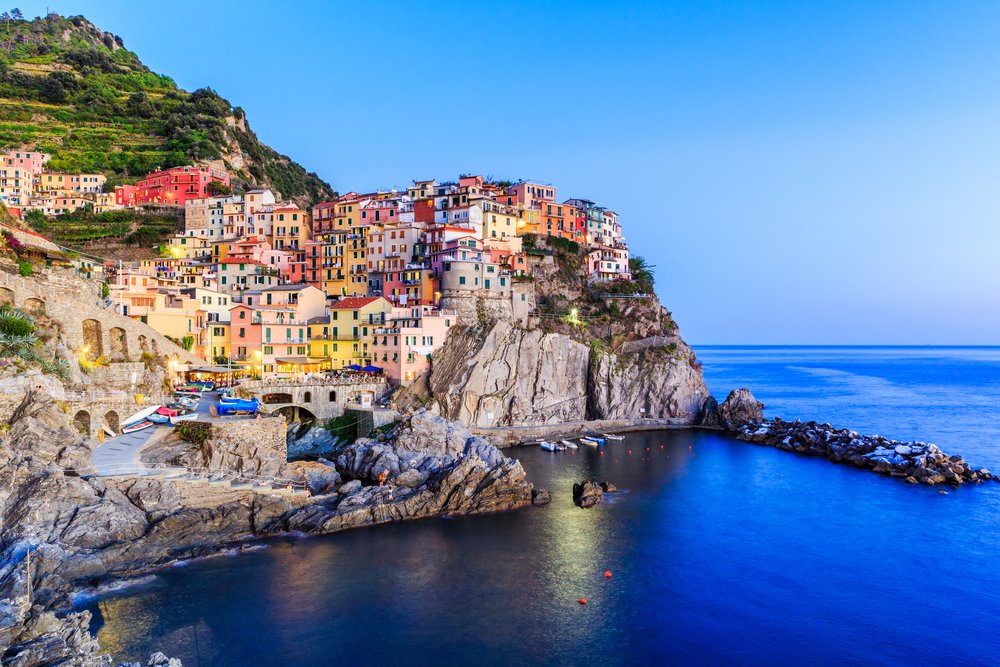 Hike and swim in Cinque Terre, Italy
You've probably seen photos of the colorful buildings perched on steep hillsides overlooking the ocean at this UNESCO World Heritage Site in the Italian Riviera. These five fishing villages, in which cars have been banned, are connected by a series of trails—all with sweeping views of the ocean. While some trails aren't necessarily challenging, they do require some endurance and stamina—just check the national park's site ahead of time to make sure the trails are all opened (landslides occasionally cause them to be shut down). If you'd like to take a dip in the sea, there's a protected swimming and snorkeling area accessible from Vernassa.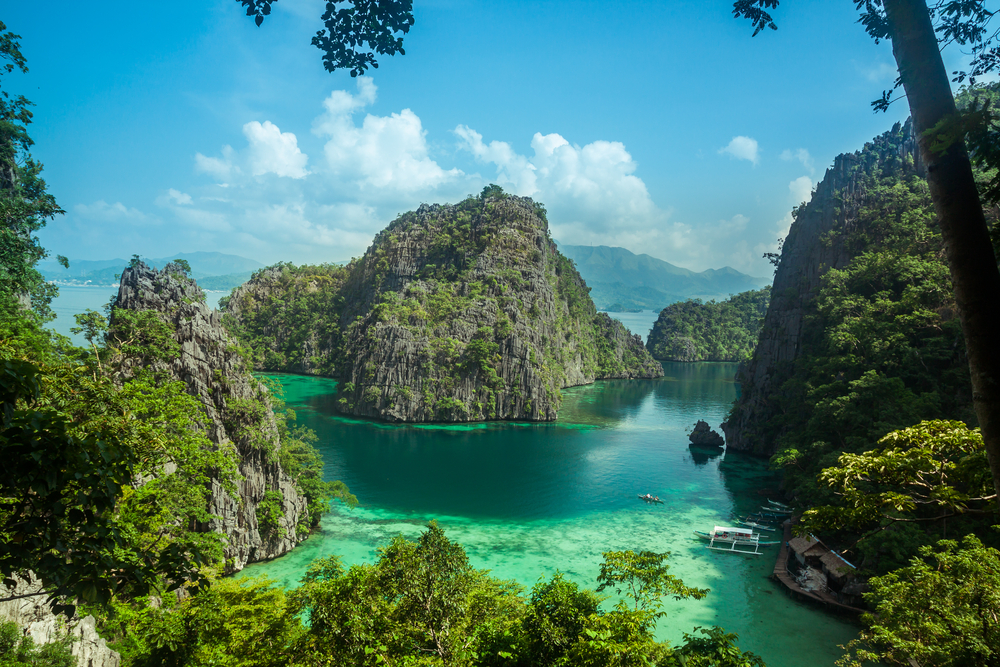 Snorkel and dive in Palawan, Philippines
This island province in Southeast Asia is an aquatic wonderland. An archipelago made up of 1,780 islands and islets, it's named for its largest island, Palawan, which features incredible landscapes and biodiversity. Its coastline is made up of rocky coves and white-sand beaches, from which you can access crystal-clear water to see tropical fish, coral, and endangered sea turtles. Besides getting the chance to witness marine life, if you head to Busuanga Island (the main town on which is Coron), you can see multiple Japanese shipwrecks dating back to World War II—when they were sunk by the U.S. Navy. Because they range in depth from the surface of the water to about 40 meters deep, you can explore them by snorkeling or diving.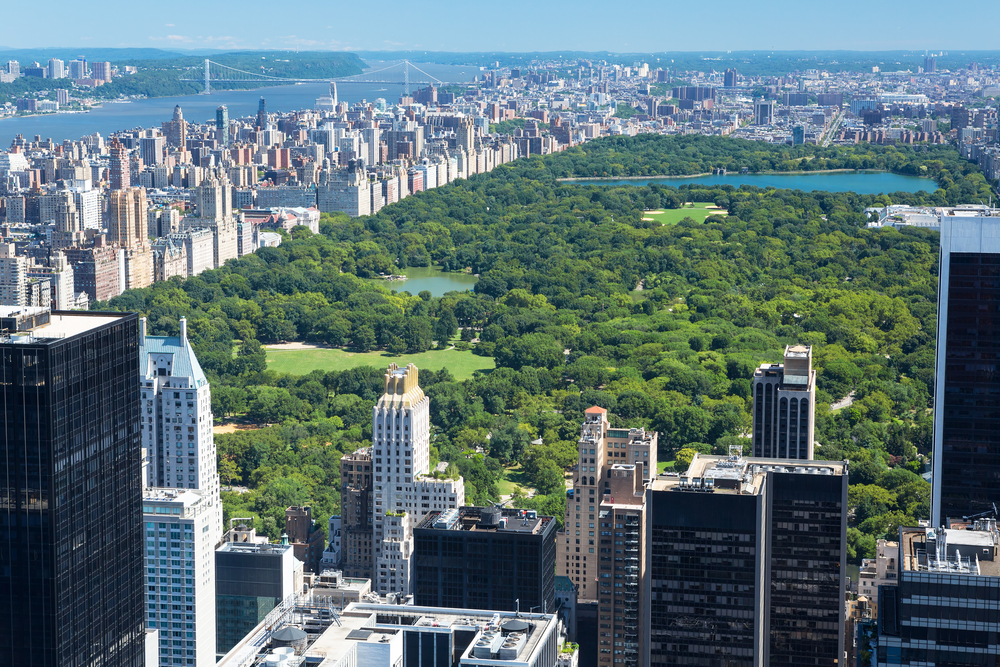 Bike Central Park in New York City
If you're visiting New York—whether for fun or business—a scenic bike ride through Central Park in your down time can easily up the fun factor of your trip. There are 6.1-mile, 5.2-mile and 1.7-mile routes to choose from, and they offer a bit of variety to riders, with some flat and some hilly terrain, all set within the urban oasis of Central Park. The roads within the park are especially safe during the hours they're closed to traffic, including on weekends and between 10 a.m. and 3 p.m. on weekdays. If you're used to riding a high-end road bike, which is a pain (not to mention expensive) to travel with, consider renting a bike from a company such as Roula, which allows you to find and rent a premium road bike while traveling.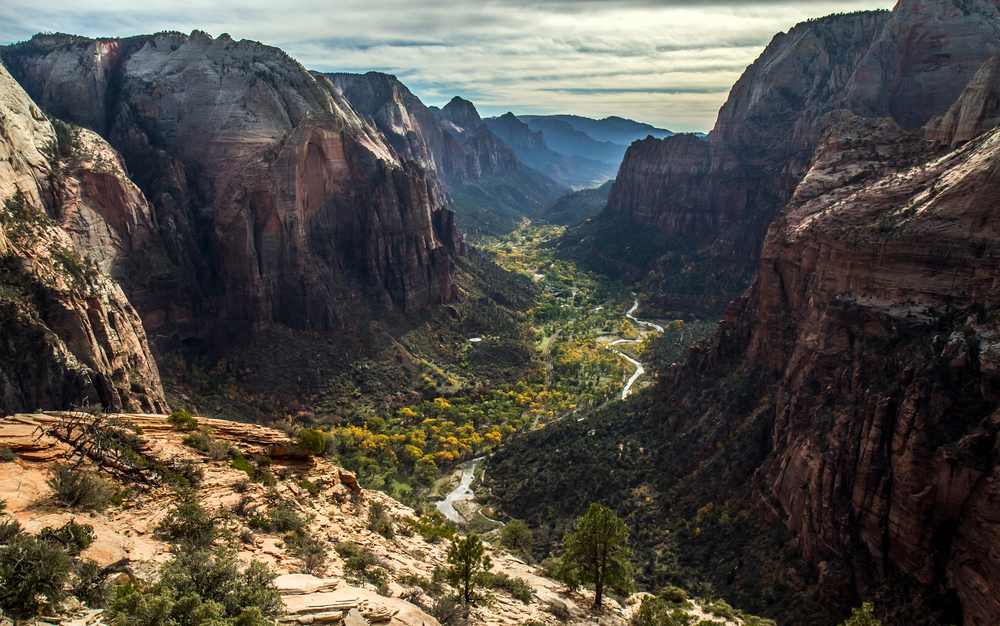 Hike Angels Landing in Zion National Park
While the hike to Angels Landing within Utah's Zion National Park is just 5 miles round-trip, it'll likely take you 4–5 hours to complete, thanks to how steep and strenuous it is. Hikers in good physical shape will be able to handle the iconic Zion climb, but they will be mentally challenged by some of the sheer cliff drop-offs along the trail—thankfully, there are chains bolted onto the cliff to give hikers more secure handholds. After climbing almost 1,500 feet in 2.5 miles, the views of the park are incredible and worth the hike. If you're attempting this in the month of June, just make sure to get up early, as the summer afternoons get very hot.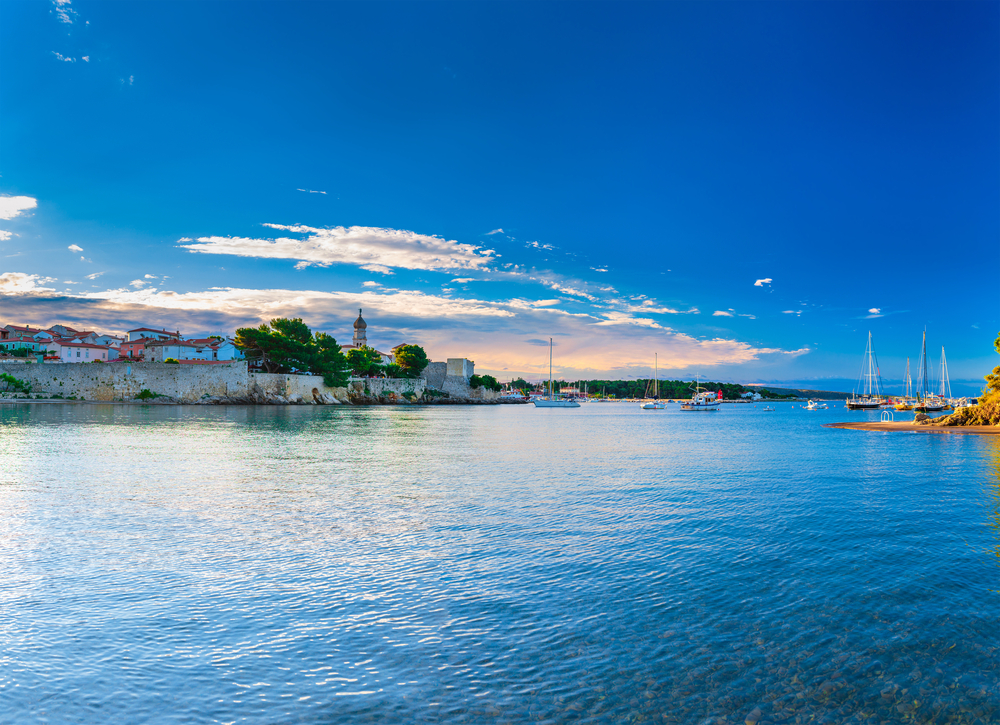 Go sailing in Croatia
This European country provides access to the Adriatic Sea, which has waters so clear that you can see 5 or even 15 meters deep. You can charter a sailboat with an experienced skipper if you're new to sailing, and have them navigate toward the seemingly innumerable islands and islets (many of which are uninhabited) that all showcase the spectacular natural scenery in the area. June is the perfect time of year to take a sailing adventure in Croatia, as it's warm, sunny with relatively calm seas. Even if the water temperature is still a little chilly, you'll be avoiding the peak season in July and August, which has higher prices and is more crowded.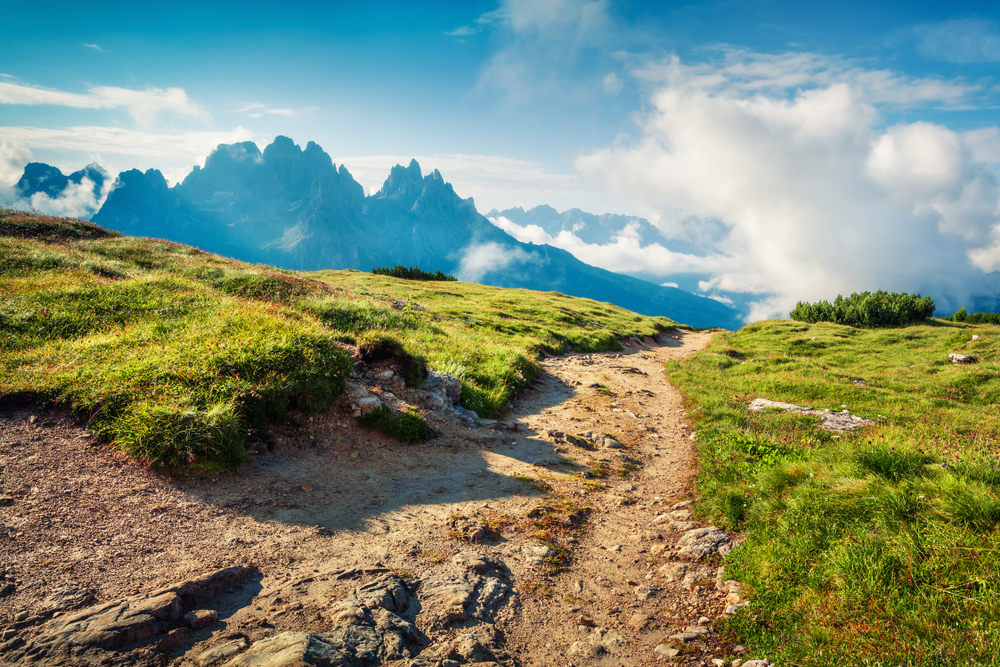 Run trails in the Dolomites, Italy
This well-known mountain range in northeastern Italy has typically been known for summer sports such as mountain climbing, cycling, BASE jumping, and paragliding, but it's now become a premier trail-running destination. The Dolomites feature a series of long-distance trails called alte vie ("high paths"), which are numbered 1–8 and are serviced by rifugi (huts, or small mountain inns) all along them, allowing you to carry less with you (especially if you pay for an outfitter to arrange your trip for you) and simply run hut to hut while taking in the views of the incredible limestone mountains and green meadows.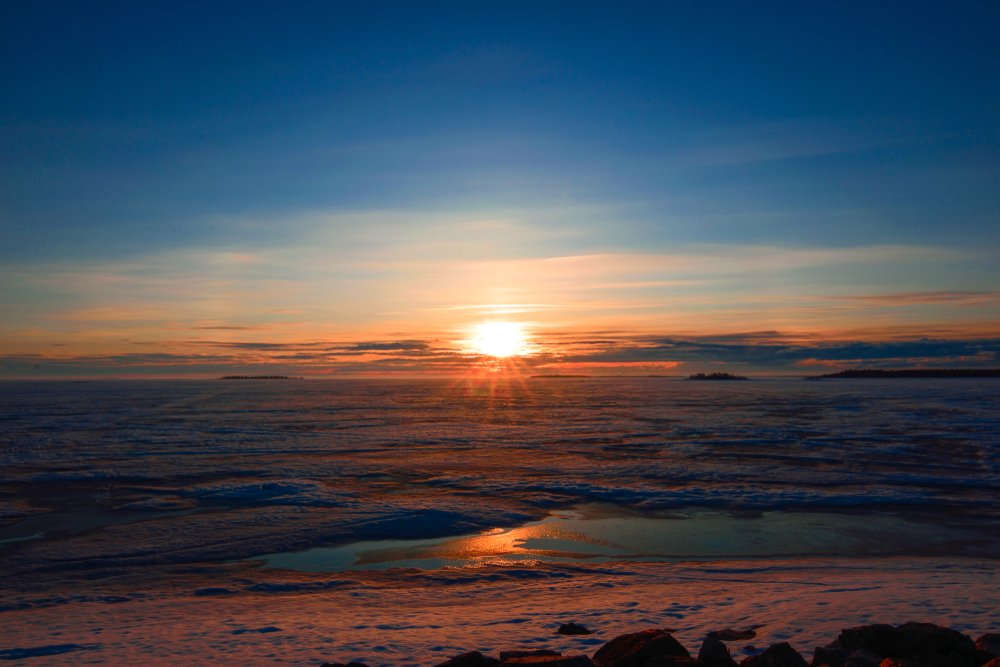 Follow the Midnight Sun Across Swedish Lapland
June is the peak of summer, which means it's also the peak time to follow the phenomenon known as the midnight sun (when the sun never sets) across northern Sweden, above the Arctic Circle—it can last up to 100 days in some parts of the country. Sweden offers a multitude of midnight sun activities, including paddling around the Bothnian Bay archipelago through the night, take a midnight photography tour to try to capture incredible wildlife on camera, play a round of golf, or go fly fishing at night.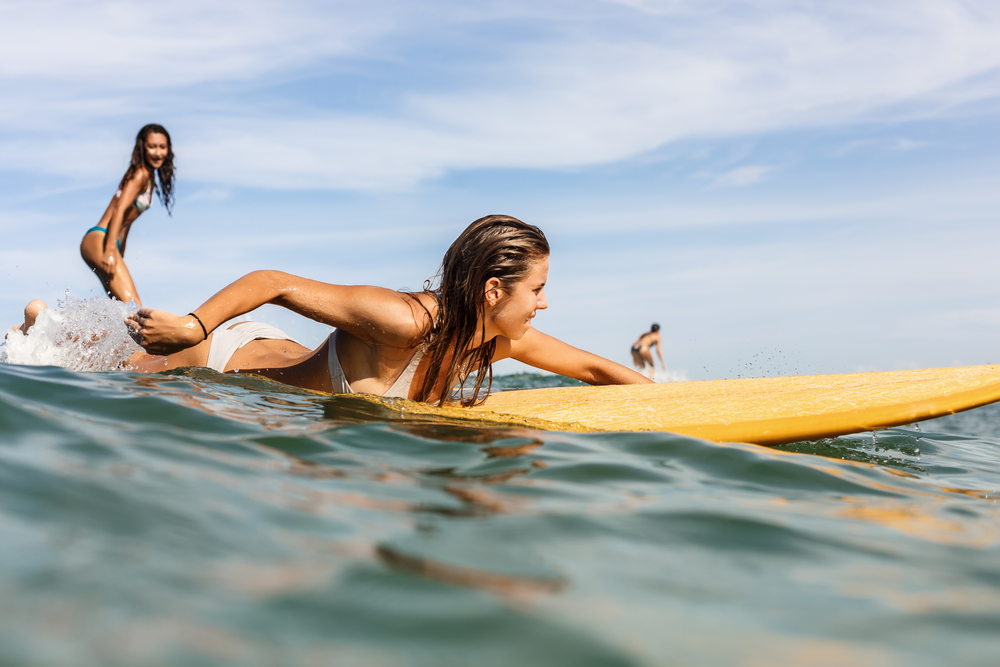 Surf in Lisbon, Portugal
Catch a wave off the beaches of Portugal's capital city, which has great surfing year-round, though summer sees smaller waves and warmer water temperatures, so it's perfect for beginner to intermediate surfers—Medao Beach is a particularly popular local beach. (In the winter months, Portugal is one of the best destinations for big-wave surfing, with Nazare being home to some of the largest waves in the world.) With great surf in close proximity to this bustling metropolis, it's easy to mix an urban vacation with a day or two of surfing, for which there are numerous surf camps and surf lesson providers.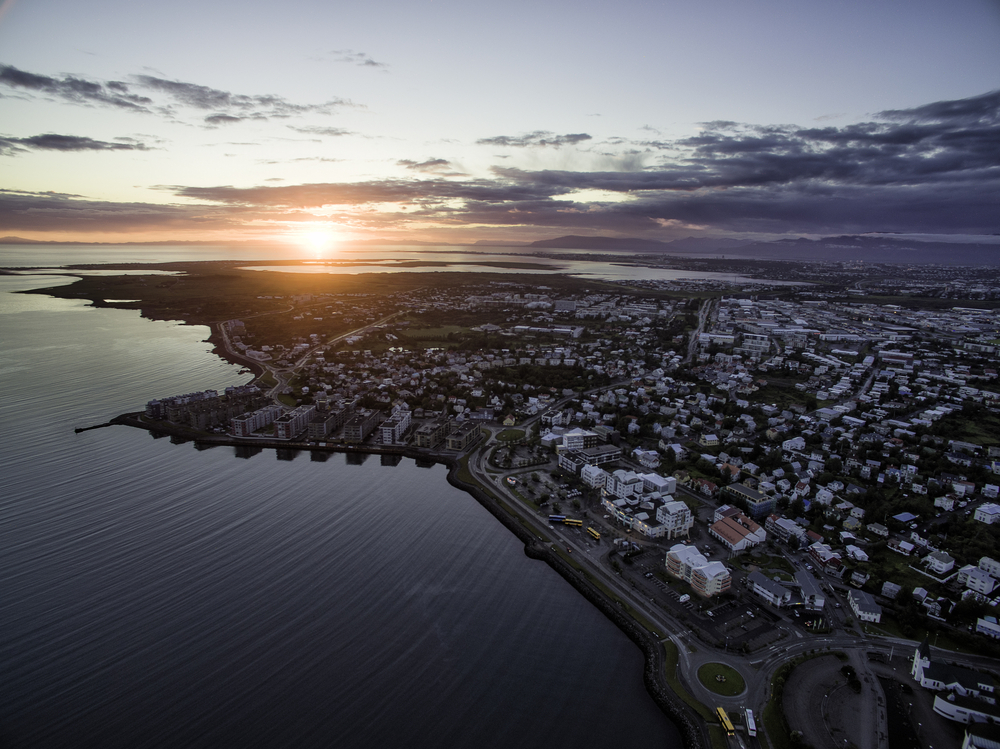 Run the Midnight Half Sun Half Marathon in Iceland
If a race-cation is right up your alley, sign up for the 2018 Midnight Sun Run, to take place in Reykjavik, Iceland, on the longest day of the year, when it stays light through the night. Taking place on Thursday, June 21, waves of runners start between 9 p.m. and 10 p.m. (making it ideal for night owls too!). Participants can choose among the half marathon, 10K and 5K distances. The best part? The start and finish of the race are adjacent to one of Reykjavik's geothermal outdoor pools, Laugardalslaug, and runners gain access to the swimming pool, hot tubs, and steam baths after the race.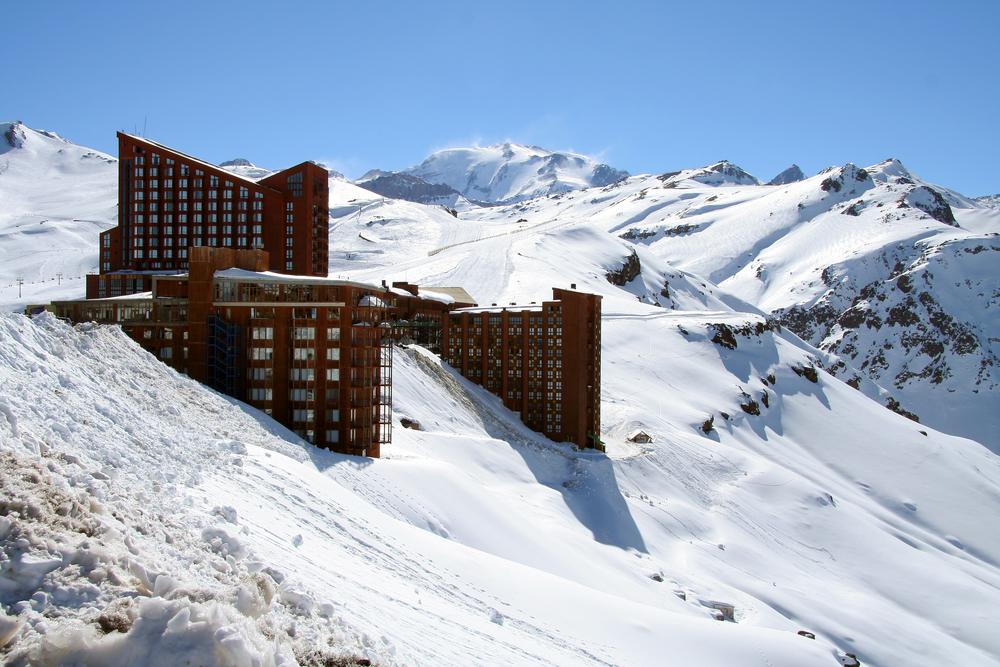 Ski Tres Valles in Chile
Head to the Southern Hemisphere to beat the heat and spend time on the slopes of the Andes Mountains near Santiago, Chile. Made up of multiple ski areas—Vale Nevado, El Colorado, La Parva, and Farellones—the area is popular among international travelers thanks to its proximity to Santiago, just a 60–90-minute drive. The ski terrain is alpine and pretty high elevation (going up to 12,000 feet), but it features terrain suitable to everyone from beginner to expert skiers. The season typically opens in mid-June, depending on snow conditions.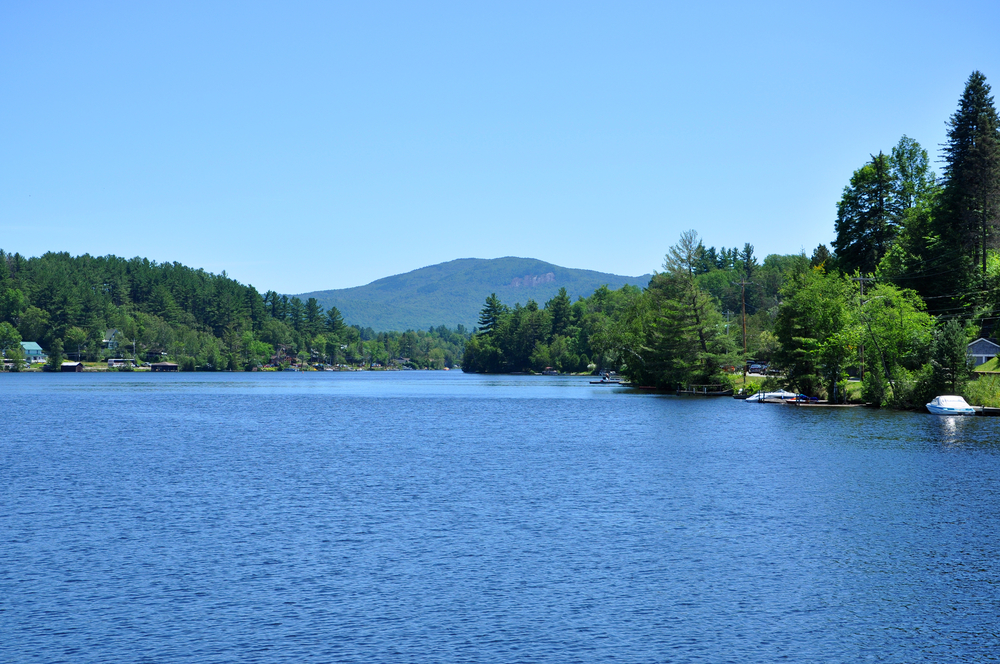 Kayak in the Adirondacks
Adirondack Park, which surrounds the Adirondack Mountains in Northeast New York, is a paddler's paradise—for every mountain peak, the park also has hundreds of miles of waterways. With thousands of bodies of water and 30,000 miles of both rivers and streams, kayakers can find a route to match their experience level, especially in the Saranac Lake and Tupper Lake areas—you can explore the shores to find waterfowl, try sea kayaking on Lake Champlain or get an early start to watch the sun rise over the water.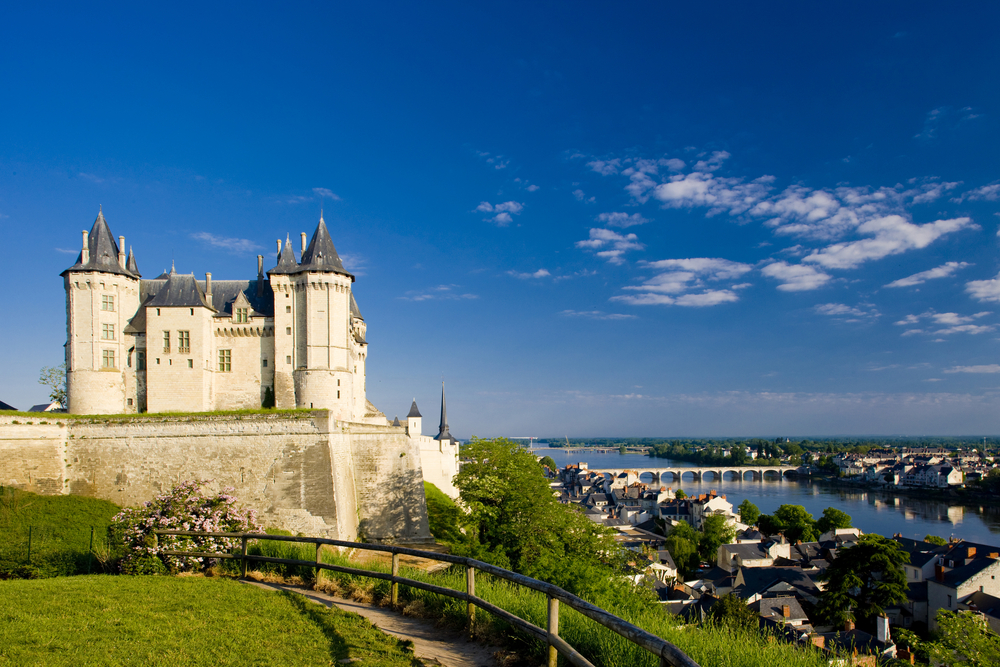 Go horseback riding in Loire Valley, France
View the central Loire River valley from atop a horse to see spectacular châteaux (castles), which number about 300 and date back to the 10th century. Once the homes of French nobility, the castles are elaborate and ornate, with lavish, verdant gardens surrounding them. Exploring them by horseback takes you back in time and allows you to enjoy the beauty of the gardens, vineyards, fruit orchards, then enjoy a gourmet picnic of local delicacies and delicious local wine.