It's that time of the year again…
Thanksgiving rolls around, and suddenly you've got more people to shop for than ideas or time.
Let Roula help. Everybody knows a fitness freak or runner who can't stop talking about their next race, or a cyclist who'd rather quit their job than drive to work, or a backpacker who's ticking off the days till spring…
The point is, we've got a few ideas. See for yourself. . .
Assos EQUIPE RS RAIN JACKET: Constructed with waterproof Schloss Tex material, the Equipe RS Rain Jacket is ultralight, highly packable, and seriously protective.



Assos BONKAGLOVE_EVO7:A fundamental item of A winter kit, THE bonka gloves are cold condition riding gloves designed to prevent heat loss while retaining dexterity.



Rapha Overshoes: Neoprene overshoes that insulate and protect the feet against the rain and cold. With updated grippers to create an improved seal and an abrasion-resistant Kevlar sole.

Silca Seat Roll Premio Bundled: Seat Roll Premio is the world's first on-bike storage solution powered by the Boa® Closure System.Seat Roll Premio attaches effortlessly to your seat rails using the beautiful Boa® Closure System allowing for a lighter weight, more durable, more powerful and more adjustable attachment to the seat rails than traditional designs. Seat Roll Premio has 3 pockets sized to hold 2 CO2 cartridges with regulator, an inner-tube up to 700×45, and a multi-tool or other accessories.




Roula Socks – Dots: Start The 2019 season in style with Roula's Awesome Team Socks.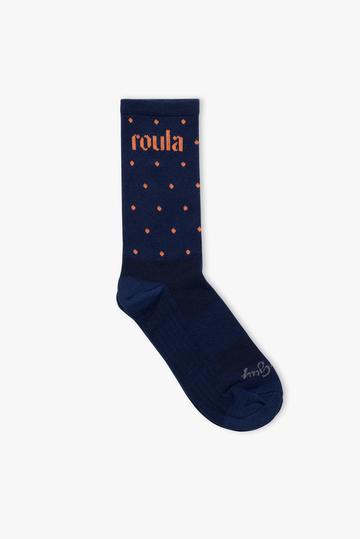 Campagnolo The Corksrew: A telescopic, self-centering bell positions the screw exactly in the middle of the cork and once screwed down, the two levers pull the cork out easily and delicately.
This means that the bottle does not get shaken, which would disturb the sediment typical of aged wines. The corkscrew has also been designed to never twist completely through the cork, thus preventing pieces of cork dropping into the wine.



ARC'TERYX ZETA LT JACKET: Lightweight, packable, versatile shell for trekking and hiking features the comfortable waterproof breathable protection of GORE-TEX fabric with GORE C-KNIT™ backer technology.

ARC'TERYX CERIUM SL HOODY:Superlight, highly packable down hoody performs as a mid layer or standalone piece. Down Series: Down insulated garments | SL: Superlight.




Osprey Tempest 9:Simpler is often better and if you prefer going light and moving fast in the woods, mountains and around town, the Tempest 9 is the pack for you. 9L of capacity is perfect for day hikes, urban commutes or a quick trip to the market. Ventilated and comfortable, the BioStretch harness and continuous wrap hipbelt combine to create an incredibly stable carry system that hugs your body so you can stay balanced on the trail, ridge or your bike.




LIFEPROOF FRĒ FOR iPHONE X:Ready your iPhone X for unbridled adventure with FRĒ. Fully submersible, it takes your phone into the deep and brings back proof.




Helly Hansen Vanir Salka Jacket:Your new favorite all-season jacket. Waterproof, windproof, breathable and ready for your next adventure. Like the Salka mountain range where the weather can turn in the blink of an eye, the Salka jacket thrives when being put to the test in variable conditions and under the thrill of an adventure.




Lululemon ABC Jogger:These sleek joggers are built with our famous ABC (anti-ball crushing) engineering to give the boys room to breathe. They've got a secure zip pocket and a hidden phone sleeve making them an ideal travel companion. Warpstreme™ fabric is four-way stretch and sweat-wicking.




Lululemon Down For It All Pullover:This technical pullover is fully loaded for running in cold, wet weather. Primaloft® insulation warms places most exposed to rain and snow, while down feathers lock in heat at your core. Toss your gloves and beanie in the side pockets and you're ready to run.




Normatec 2018 PULSE LEG RECOVERY SYSTEM: The PULSE Leg Recovery System is our most popular and most essential package for athletes at all levels. It comes with everything you need to get started. No matter what your sport, your power probably comes from your legs, so keeping them fresh is essential for victory. Having a total package weight of just 11.5 lbs means that you can take this package with you and recover anywhere.




Princeton CarbonWorks WAKE [D] 6560: Advanced aerospace engineering facilitates better speed through the breakthrough of dynamic cross-section variability – WAKE – which yields lower drag and reduced effects of vortex shedding. Optimized mechanical design paired with advanced manufacturing increases stress distribution and enables weight reduced layup schedule. Laced to legendary quality, and confidence bolstering White Industries CLD hubs, endlessly serviceable with full titanium freehub, and timeless panache.




SORPASSPo 2 Wind BibTIGHT: If your riding extends to subfreezing temperatures, this is the tight for you. Your best option for cold conditions, this tight shares the Sorpasso name with our best tight for cool conditions.

COAL THE WINTERS BEANIE: A fresh novelty pattern adorns this beanie and serves as an ode to winter. Woven label at rolled cuff edge. Made in the USA.